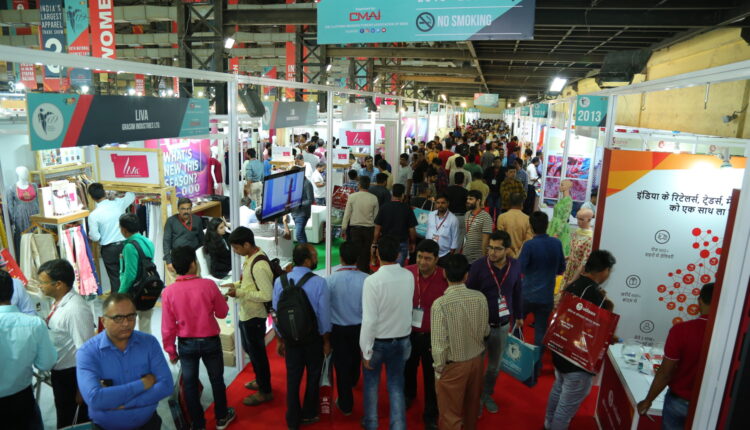 Aiming to Boost Clothing Trade in Northern India, CMAI Organizes North India Garment Fair at India Expo Mart
TEN NEWS NETWORK

Greater Noida (June 1, 2023): The Clothing Material Association of India (CMAI) organized the North India Garment Fair from May 30 to June 1 at India Expo Mart, Greater Noida, with the support of Noida Apparel Export Cluster to promote garment trade in Northern India ahead of the festive season. The fair showcased the clothing products of 275 exhibitors.
Santosh Kataria, General Secretary of CMAI and Chairman of the North India Garment Fair, stated in an interview with Ten News that this fair is being organized by CMAI after a gap of 15 years, and the good number of buyers has made it better than expected. Over the course of three days, a total of 5,000 buyers participated in this fair, fostering new enthusiasm and positivity among the buyers.
It should be noted that CMAI organizes the National Garment Fair in Mumbai every year, which sees the participation of around 1,000 exhibitors and 35,000-40,000 buyers.
Speaking about the trends, Santosh Kataria mentioned that there is a growing trend among buyers towards eco-friendly and sustainable fashion.
Exhibitors, in conversations with Ten News, expressed that this kind of event, after a long time, has exceeded their expectations. They stated that the number of buyers is good. However, some individuals have suggested that this event should have been held in July. Additionally, many exhibitors feel that it would have been better if the fair had been organized in Delhi.
Visitors commented that the merchandise provided by suppliers is of good quality. Suppliers from different locations were present at the fair. Visitors conveyed their message to the organizers, stating that there should have been separate sections for products related to women, men, and children, which would have been more convenient for the visitors.