Alibaba Foundation holds Second Xin Philanthropy Conference in National Capital!
ROHIT SHARMA / SAURABH KUMAR
New Delhi :– On International Day of Charity, in the memory of Mother Teresa, Alibaba Group Jointly with UC Web hosted the Global Forum of the Second XIN Philanthropy Conference 2018. The event focused on The Power of Small, that emphasizes the cumulative power of ordinary people to give back to society.
The Program was held at Hotel Lalit, New Delhi, Under the theme of Love and Infinity which advocates for awareness and action on education, children protection and women empowerment. The Program was hosted by Indian Actress Gul Panag, who is also the founder of Col. Shamsher Singh Foundation.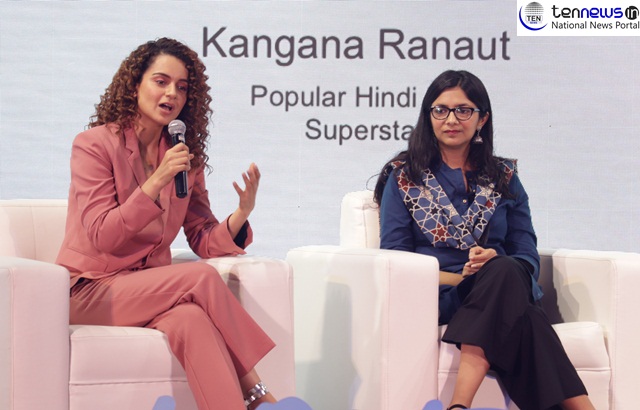 In a round table conference which was joined by the Bollywood Queen Kangana Ranaut along with host Gul Panag, Swati Maliwal Chairperson of Delhi Commission for women, Shaina NC, Indian fashion designer and social worker.
At the Round Table, Sharing her views over women empowerment Kangana Ranaut said,
"We need to sensitize women as they don't have idea whats wrong even if their husband assaults them. They dont find any thing wrong in it. And this is also not there fault as since past thousands of years they are brought up in the same way that they even dont stand for themselves. feminism is a idea that is most powerfull thing and its a set of value that as a society we have to agree on it."
Delhi Commission for Women, chairperson Swati Maliwal said,
"Despite of so much efforts from our side rapes are not getting stopped. And then main reason behind that is the culprits do not have fear of getting convicted which also gets proven by data I got from Delhi police."