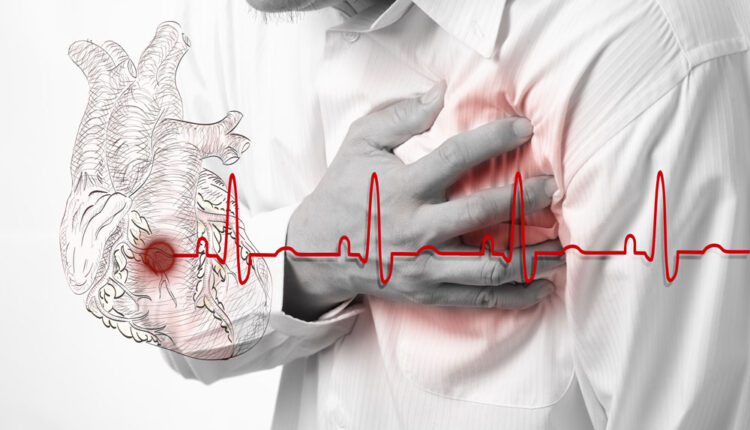 An average of 26 people dies of heart disease every day in Mumbai

Mumbai- Heart attack is the leading cause of death in India. Due to improper diet and sedentary lifestyle, the number of heart related patients and the death rate due to it are increasing day by day in Mumbai. Recently, videos of people suffering from heart attacks while walking, dancing, exercising are seen going viral on social media.  Recently a famous TV actor passed away due to a heart attack at the age of 51.
In the Right to Information requested by the Mumbai Municipal Corporation, information has come to light that 25 to 26 deaths are due to heart disease every day in the city of Mumbai.  Giving more information about this, Cardiologist Dr. Hemant Khemani from Apex Group of Hospitals, Borivali says, "Because of social media, heart attack cases are coming before us, but these cases are not new, only the incidence has increased. Sometimes the pain of a heart attack is sudden and so sharp that it can be treated immediately.  But in the case of a silent heart attack, the symptoms can be difficult to recognize.  A silent heart attack occurs without any symptoms in a healthy person. It is common to have shortness of breath while climbing stairs, running or playing.  But often shortness of breath and chest pain even after doing normal things, these sudden things are a symptom of a silent heart attack. Ischemic heart disease, or problems caused by narrowed arteries, is the leading cause of heart disease in India.  Smoking and drinking, high cholesterol, high blood pressure, diabetes, calcium deposits in the valve are increasing the incidence of silent heart attacks. Prevention is important in the younger age group as 50% of heart attacks in India occur before the age of 50. Of this, 25% are under 40 years. These figures are alarming."
People who are addicted to smoking, as well as those who lead a sedentary lifestyle, who are obese, have high blood pressure, diabetes or high cholesterol, may be at risk of silent heart attack, added by Cardiologist Dr. Hemant Khemani from Apex Group of Hospital, Borivali.
People aged 30-45 get so busy in their lifestyle that they don't pay attention to a healthy diet. People who spend 12 to 16 hours in the office have no choice but to resort to junk food along with cigarettes – drinking alcohol.  Due to an increase in workload, young generation and middle aged citizens are falling prey to diseases like blood pressure and diabetes and heart diseases are increasing with age. A clear link has been established between how regular drinking and smoking can put a strain on one's heart muscles, leading to cardiovascular disease (CVD), which increases your risk of heart attack and stroke.