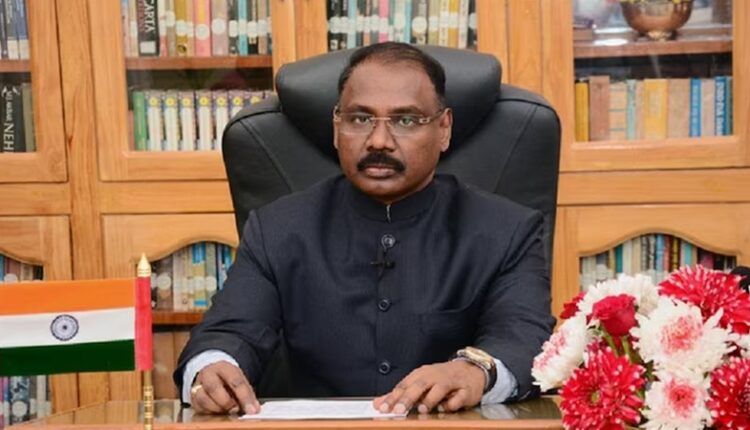 ⁩Girish Chandra Murmu re-elected as WHO's External Auditor with Vast Majority
Ten News Network

New Delhi ( India), 30th May 2023: Girish Chandra Murmu, Comptroller and Auditor General, was re-elected with an overwhelming majority as the World Health Organisation's (WHO) external auditor from 2024 to 2027. He is currently serving a four-year term and will do so until 2023.
He needed a total of 79 votes to win the election. The CAG said in a statement, "The present election was held on May 29, 2023 in the 76th World Health Assembly in Geneva, where the CAG of India was re-elected with an overwhelming majority (114 out of 156 votes) in the first round of voting itself."
The Indian Mission in Geneva congratulated Murmu and tweeted, "Congratulations CAG, India! World Health Assembly re-elects Comptroller and Auditor General of India Shri Girish Chandra Murmu as the External Auditor of @WHO for 2024-27. 114 Member States out of 156 States present and voting reposed their trust in CAG, India."
Girish Chandra Murmu, born on November 21, 1959 in the Odisha district of Mayurbhanj, is an IAS of Gujarat cadre from the 1985 batch. He holds a political science degree from Utkal University in Odisha and an MBA from the University of Birmingham.
Murmu was the first Lieutenant Governor of the Union Territory of Jammu and Kashmir before becoming the Comptroller and Auditor General of India on August 8, 2020.
He worked in the Indian government in a variety of posts, including Secretary of the Department of Expenditure, Special and Additional Secretary in the Departments of Financial Services and Revenue, and Joint Secretary in the Department of Expenditure.
The re-election as WHO's external auditor is his second significant international audit job, following his nomination as the International Labour Organization's (ILO) external auditor (2024-2027) in Geneva in March 2023.
The CAG is a member of the United Nations Panel of External Auditors, as well as the International Organisation of Supreme Audit Institutions (INTOSAI) and ASOSAI's governing boards. He is the chair of the INTOSAI Knowledge Sharing Committee, as well as its IT audit working group and the Compliance Audit Sub-Committee.