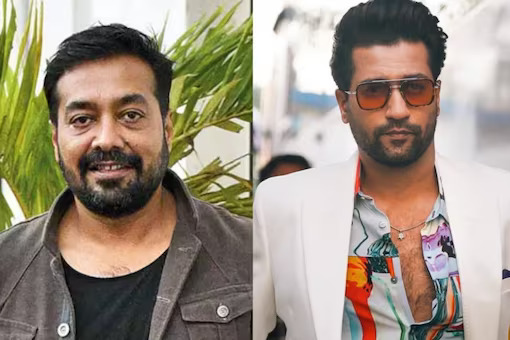 Anurag Kashyap Recalls Story of Vicky Kaushal's Arrest on The Kapil Sharma Show
Ten News Network
Mumbai (Maharashtra), 30th Jan 2023: On the latest episode of The Kapil Sharma Show, filmmaker Anurag Kashyap was a guest and he shared a story about actor Vicky Kaushal's arrest. Kaushal, who has become one of Bollywood's most sought-after actors, was reportedly arrested for drunk and disorderly behavior several years ago.

According to Kasshayp, he received a call from the police informing him about Kaushal's arrest. Kasshayp, who was working with Kaushal at the time, was shocked and immediately went to the police station to bail him out. He said that he was impressed with Kaushal's behavior, as the actor was fully cooperative with the police and did not try to use his celebrity status to avoid the consequences of his actions.
Kasshayp also praised Kaushal's talent and hard work, saying that he has come a long way since his arrest. Kaushal has starred in several critically acclaimed films, including "Masan" and "Uri: The Surgical Strike," and has won several awards for his performances.
Kapil Sharma, the host of the show, and the audience were entertained by the story, and Kaushal's fans were impressed with the filmmaker's honesty and candor. The episode was a reminder of the hard work and determination it takes to succeed in the entertainment industry, and a testament to Kaushal's talent and resilience.
Overall, the episode was a fun and entertaining show, and the audience was entertained by the stories and jokes shared by the guests. The Kapil Sharma Show has become one of the most popular comedy shows in India, and its popularity continues to grow with each new episode.