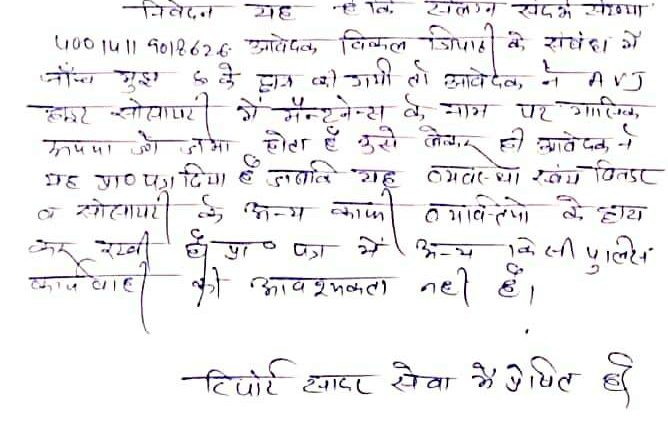 AVJ society dispute: Builder booked under gangster act collecting maintenance, says police report
Saurabh Kumar
Greater Noida  9/9/19 :  The president of AVJ Apartment Association D K Chowdhary has alleged that a lot of irregularities are happening in the ongoing investigation of AVJ society dispute. He said that a report submitted by investigating officer of Surajpur Police station SSP state that builder of the society is taking care of all the maintenance charges,while the builder of the society is booked under the Gangster Act.
D K Chowdhary said, "The builder is booked under the gangster act and still on run from past one year. But the investigation report says the builder is collecting the maintenance charges and everything is working smoothly, so there is no point of taking action. So why police is not arresting the accused builder, it clearly seems that police is not doing their job properly."



On June 23rd, clash broke out between two groups of residents over taking charge of the society's maintenance. One group is of AOA (apartment owner association) that was formed after the builder of AVJ Heights was sent to jail by the court for doing fraud and later gangster act was also imposed on him. After the incident, police booked three officials of AOA but later after the intervention of SSP the second party also got booked.
But now as per the AVJ Apartment Association, investigation in the mater is not going properly and culprits seems to be favoured. When SP rural is contacted for his version over the matter he remained unavailable.