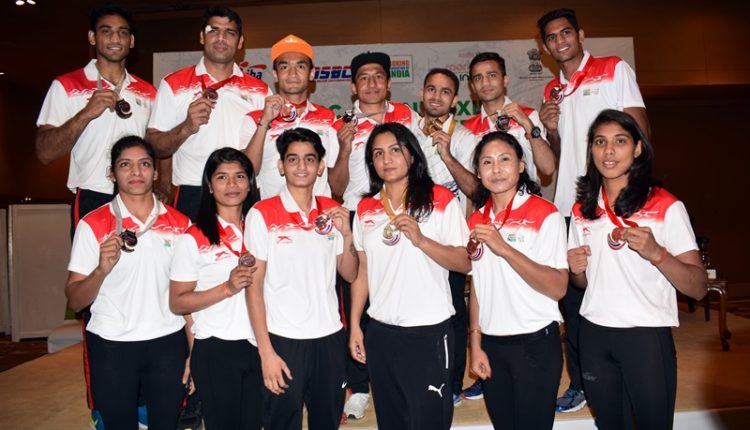 New Delhi : One of the rising stars of Indian boxing, Amit Panghal added another feather to his cap by winning gold at the Asian Boxing Championships in Bangkok on Friday.
Beating an olympic champion two consecutive times is no mean feat but Indian boxer Amit Panghal says it's no big deal either as Uzbek 'golden boy' Hasanboy Dusmatov is now a "bit scared of him".
Besides Amit, Pooja Rani won gold as she stunned reigning world champion Wang Lina of China in the 81kg weight division.

Today, Indian Boxing Squad along with their coaches were present at a Felicitation Ceremony for Boxers like Sonia, Amit, Pooja and many other were praised for their mind-blowing performance for name of India.
Boxing Federation of India's President Ajay Singh was also present at the ceremony where he addressed all the players and media and shared his gratitude for the efforts of Coaches and Players.