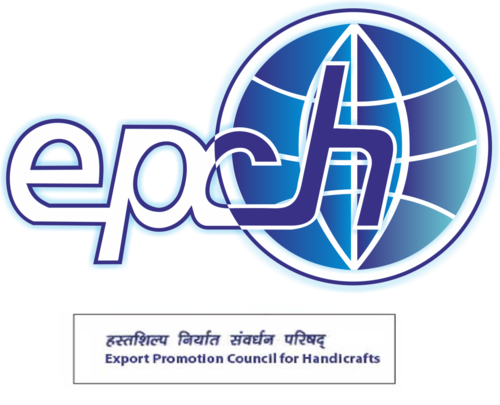 CHAIRMAN EPCH HAILS GST RATES CHANGES BENEFITTING HANDICRAFTS SECTOR
New Delhi – 22nd July 2018 –   GST has been one of major taxation reforms undertaken in the country paving way for one tax one nation. There have been certain procedural and facilitation issues, which have been causing problem for the exporters and also the GST rate for many items have been on the higher side.
EPCH has regularly been representing to the GST council for the smooth transition of exporters into the new taxation regime and for the reduction in the GST rates.
The 28th meeting of the GST council held yesterday, proposed reduction of GST rates on various items. The demands of the handicraft sector have also been considered and rates have been recommended to be reduced on many handicraft items.
O.P. Prahaladka, chairman EPCH hailed the decision of the GST council and said, the Hon'ble Prime Minister's vision of integrating the entire nation into one taxation regime is taking shape and this rate reduction will help further result in rationalization of the GST rates. He thanked Shri Piyush Goyal, Hon'ble minister of finance for his consideration of the handicrafts sector in the GST rate revision.
Lauding the support of Smt. Smriti Zubin Irani, Hon'ble Minister of Textiles in getting the GST rates reduced for the handicrafts sector, Chairman EPCH said that she has been a strong supporter of the sector and hope that this initiative would certainly help over 11000 member exporters and over 1 million craftsperson's in enhancing production capacity, employability and achieve exports growth in the future.
The handicraft items on which the rate reduction has been recommended are :-
18%12%/5% to Nil:
o Stone/Marble/Wood Deities
o Rakhi [other than that of precious or semi-precious material of chapter 71]
18% to 12%:
o Handbags including pouches and purses; jewellery box
o Wooden frames for painting, photographs, mirrors etc
o Art ware of cork [including articles of sholapith]
o Stone art ware, stone inlay work
o Ornamental framed mirrors
o Glass statues [other than those of crystal]
o Glass art ware [ incl. pots, jars, votive, cask, cake cover, tulip bottle, vase ]
o Art ware of iron
o Art ware of brass, copper/ copper alloys, electro plated with nickel/silver
o Aluminium art ware
o Handcrafted lamps (including panchloga lamp)
o Worked vegetable or mineral carving, articles thereof, articles of wax, of stearin, of natural gums or natural resins or of modelling pastes etc, (including articles of lac, shellac)
o Ganjifa card
o    Bamboo flooring
12% to 5%:
o Handmade carpets and other handmade textile floor coverings (including namda/gabba)
o Handmade lace
o Hand-woven tapestries
o Hand-made braids and ornamental trimming in the piece
o  Toran
o Knitted cap/topi having retail sale value not exceeding Rs 1000
Rakesh Kumar, ED EPCH while welcoming the decision said it would certainly help the craftpersons engaged in the production of the Handicrafts and would go a long way in encouraging the production of handicrafts in the country.