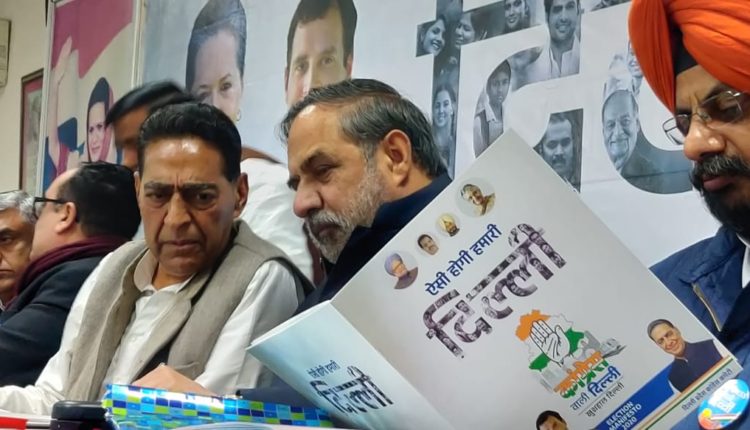 Congress releases Seperate Environment Manifesto promising 25% budget allocation to fight Pollution
Vishal Malhotra / Harinder Singh
New Delhi(02/02/2020): Today, Delhi Congress released a separate manifesto, other then the common election manifesto, promising to protect the environment.
The manifesto consists of highlights as well as detailed action plans and strategies for combating environment-related issues in Delhi.
Congress in its environment manifesto said that it will allocate 25 per cent of Delhi's budget every year to fight pollution and protect the environment. "Both immediate mid and long-term solutions would be implemented," said the manifesto.
The environment manifesto entailed a 7-step comprehensive strategy-mobility transition and pollution-free transport infrastructure, clean fuel transition and emission management, dust management and zero waste Delhi, waste restoration, enhancing Delhi"s ecology, renewable energy and clean electricity and enforcement, implementation and participation.