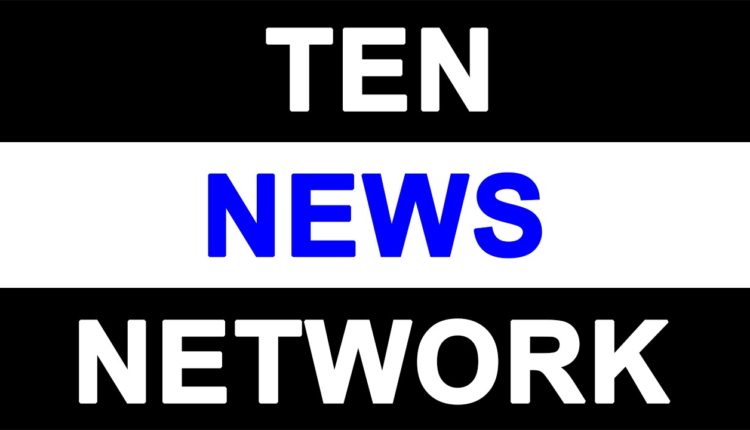 CONNECTIVITY: KEY TO REAL ESTATE GROWTH
Connectivity in a region plays a major role in the successful growth of a real estate property market. Decades back, Gurgaon and Noida were alien to most public as Delhi was regarded as the sole property hub. As a result, Delhi got the best of what real estate has in offer for today. As the demand for housing and offices kept on creeping along with property prices, the requirement of land parcels had greatly risen; but Delhi could not satisfy this demand. Hence, nearby regions of Delhi was the last resort for investors and end users.
Developers and authorities then wasted no time to come out with land parcels close to Delhi and develop them better and thus, today's best real estate locations such as Noida, Gurgaon, Greater Noida, Greater Faridabad and others in NCR emerged. The success of these locations has been primarily due to their connectivity with Delhi and other neighbouring regions.Connectivity is an important aspect in the growth of the real estate. Localities with great
road connectivity always get picked first in case of buying or developing the property.
Efficient road network maximizes the economic and social benefits for the country. Roads always have the major role in development activities and social functioning of the community across the country. Roads reduce the distances between two points and they are significant part of the society as almost everything is dependent on the road connectivity. Mr. Ashok Gupta, CMD, Ajnara India Ltd. says "Road connectivity is directly proportional to the quality of life and it affects everyone's life. Quality of roads reduces the travel time between places hence it increases the reachability between them. Connectivity improves the social meetings with friends and families with low fuel expenses, low travel time and low distance. Travelling to workplaces also gets improved as the amount of time taken for reaching workplaces is reduced. As time taken to travel to workplaces is reduced; hence people can enjoy their life apart from the office timings and can spend more time with friends and families". Everyone
is concerning the security measures available in the locality and the overall safety in the neighbourhood. Road connectivity makes it easier to emergency services like police, fire brigade and ambulances etc. which eventually lowers the risks concerning about the security measures and safety. Road connectivity gives easy access to many basic needs along with secondary needs like schools, colleges, malls, shopping centres etc.
Transportation expenses directly affect the monthly income of the residents; well connected residents spend proportionately low on the transportation whereas the resident with low road connectivity spends around 15 percent of their income on transportation. The fuel prices are ever increasing hence road connectivity plays a major part in reduction of the expenses of travelling. Apart from time and expenditure savings, one of the core reasons why people prefer accepted regions other than Delhi is because easy road connectivity allowed better development of infrastructure along with proper civic amenities. Once the infrastructure got in place, developers entered the region and constructed several housing and commercial projects. Thus, land availability and strategic road connectivity was the key driver for real estate sector growth back in time. Mr. Naveen Goel, MD, Radhey Krishna Group says "Real estate sector is widely depending on the availability of land with easily available facilities and
amenities around those localities. Road connectivity defines the development strategies of the real estate in any locality or region. Quality of life, health solutions, security measures are the major concern which residential and commercial buyer prefers while buying the property. Demand of the properties is majorly seen where the road connectivity and transport facilities are greater". Builders and developers are more concerned about buyers and they try to give home buyers an easy access to workplaces and other facilities from their properties and hence
the localities with great road connectivity are mostly preferred.
Some of the key connecting roadways in Delhi/NCR:
Dwarka Expressway
The 18 Kms long Dwarka-Gurgaon expressway has been becoming the lifeline for the residents and commuters for Delhi and Gurgaon, and the credit of perception cum creation of it, goes to the public and private partnerships, as they are the ones who have turned the rough and sandy piece of land into a modern dwelling of luxury and a modernized urban centre.
Indeed, such a creation will prove to be extremely useful for those looking for a perfect home and office amid cultured neighbourhood and in the lap of mother-nature. As a result, several world class projects have been mushrooming on this expressway and each one among them is clad with numerous sophisticated amenities which are must for a comfortable modern day living. Moreover, the area is parallel in connection by the erstwhile metro and 60 meters wide road yields not only public transport but easy rides too. Much like Noida, Gurgaon is also regarded as the most high-tech and a satellite city, which is full of spirit of massive development in every field and aspect. For instance, many world giants have made their premier offices in Gurgaon and the place is also a home to dozens of prestigious academic institutes and university colleges. Therefore, as a result of Gurgaon-Dwarka expressway has
indeed proved to be an apt destination for building modern and well-crafted apartments and luxurious villas on either side of it along with extraordinary commercial units. In other words, the heavenly groove is well populated with several world class structures which attract the aspiring inhabitants as well as the potential investors a great deal. As such, we have notable developer brands out there with new entrants continuously knocking the doors. Mr. Kushagr Ansal, Director, Ansal Housing says "The development work carried on and around the Dwarka Expressway is moving at the right pace and track. Like other important infrastructural projects, the Dwarka Expressway had also faced its share of some interruptions, but all thanks to the combined efforts of several stakeholders, the work has got back on path lately. With the kind of popularity it has already received by the commuters and residents; few years down the line, this region will be one of the hottest deals in the entire NCR".
Noida Expressway
For a project to be successful, location, connectivity and infrastructure plays the maximum role. Noida expressway is located between Greater Noida and Delhi; hence providing it with the benefit of granting access to customers of higher net worth and income groups, investors and global giants looking for office spaces. As far as connectivity is concerned, the region is very well connected via the expressway that stretched till Greater Noida, thereby allowing the market of Greater Noida west and east to flourish in process. Infrastructure has been worked upon greatly in the region; the benefit of which will be even available to the commuters of Greater Noida and Noida. All along the expressway, various residential and commercial projects have been developed and a lot are under construction. Due to the connectivity and locational advantage, the price appreciation and demand for property has been sky rocketing over the years making this region as one of the key regions to invest into. Mr. Deepak Kapoor, Director, Gulshan Homz says "Noida expressway has allowed Greater Noida and Yamuna expressway to be easily accessible and thus, the property market of Noida expressway has spread till these regions pushing the developers in the area to come out with their projects. The classic connectivity of the region makes it possible to cater to customers of Delhi, Greater Noida and even Agra. Due to this, there has been a major footfall by the investors and even second property buyers in order to earn heavy returns from rapid capital appreciation in the area".
Yamuna Expressway
The classy Yamuna expressway which had been officially operational few years back connects Delhi with Agra, the city of Taj. Already it has witnessed a daily travel by thousands and further more during weekends. The expressway which is spread across 165 kms took around 47 months and Rs 13,300 crores to build, runs from Greater Noida to Agra, crossing Aligarh & Mathura and has reduced the travel time between Delhi and Agra to two and a half hours from five to six hours earlier, excluding the traffic jams. Within a span of one hour, a person can reach to IGI airport and inside 30 mins to the capital. Connectivity between Delhi and Agra is not the only USP that this region provides. The best things being the Buddha International circuit (BIC), Gautam Buddha University, Proposed night safari, metro station and Taj international Airport. Projects that will be developed here will provide the best of the best landmarks and places to be. This location advantage has come out as a big time boom for realty players. Top most builders have already tied there shoelaces and are ready to give investors and end users their dream house. Big developers such as Jaypee, Supertech, Ajnara and Cosmic group all have their projects underway. All the builders have targeted the Buddha International Circuit and all have their projects within a radius of 5 – 10
kms. Mr. Rupesh Gupta, Director, JM Housing says "The scope for development is enormous in this region. Already the presence of Buddha International Circuit has made a huge difference and the kind of expansion plans the government has in mind for Yamuna Expressway, this destination will be the best bet for any investor or end user in upcoming few years. It is not only attracting the domestic crowd, but many foreign investors have started to approach the builders in this area".
FNG Expressway
For long anticipated Faridabad-Noida-Ghaziabad Expressway; it is finally coming on path and will heavily aid in providing rapid connectivity to daily commuters of the region once its complete. Apart from this, it is also developing as an outstanding stretch for real estate development. FNG Expressway is around 56 kms long with 19.9 kms in Noida-Greater Noida region, 8 kms in Ghaziabad, while the remaining 28.1 kms is in the Faridabad region,
especially the emerging sectors of Neharpar. As per the current plan, FNG towards Noida side will become operational in next several months while it will around 3 years for the whole section to become fully operational. Various developers have already launched many projects in the developing regions like Sectors 117, 118, 121, 122, 137, 142, and 150 along the FNG corridor. Population in the NCR is soaring with more migrants coming in and new mega cities like Greater Noida, Faridabad and Gurgaon are emerging as major residential and commercial hubs. As the regions develop, there will be heavy movement of merchandises also in these regions. The upcoming FNG Expressway is also in limelight because of G-FNG (Gurgaon-Faridabad-Noida-Ghaziabad Expressway), where it has been planned to connect all the five regions -Ghaziabad, Noida-Greater Noida, Gurgaon, and Faridabad providing quick connectivity to travellers across the roadway. Mr. Rajesh Goyal, MD, RG Group says "The much awaited FNG (Faridabad-Noida-Gurgaon) Flyover is expected to be functional not before an year's time. This project once completed will be a true blessing in disguise not only for a daily commuter as it will smoothen the nightmarish traffic on the 56km sstretch, but is also one Infrastructural development which will prove to be a true boon for Real Estate Developers. The FNG flyover along with the stretching metro connectivity will improve connectivity between the entire Delhi NCR as well as will make so many isolated areas easily accessible".