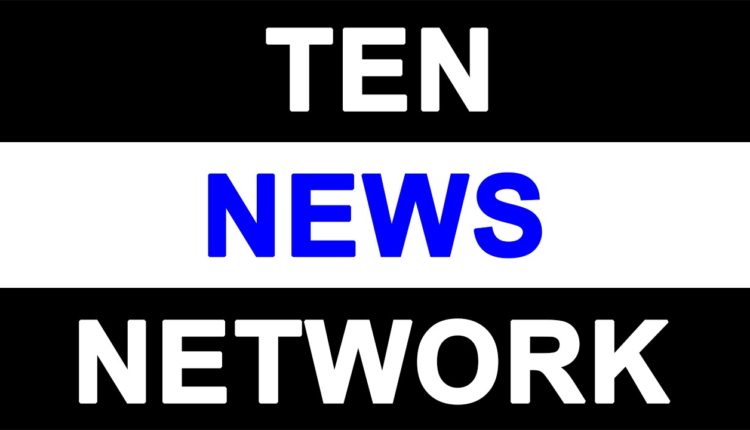 SEVERAL KEY PROJECTS IN TWIN CITIES TO BOOST SECTOR
SEVERAL KEY PROJECTS IN TWIN CITIES TO BOOST SECTOR
Noida and Greater Noida are considered to be one of the key real estate pockets of Delhi/NCR and Northern India as well. The two being close to the capital has always received a better attention from the authorities and government. With this reason, the two cities have emerged as prime investment zones at present, with Noida being regarded as more of an end user market and Greater Noida being investor's hot spot due to its growing infrastructure.For a region to be successful in real estate, it is extremely important that it receives a good
infrastructure along with proper civic amenities so that residents and commuters are able to define a decent living. Noida today has developed manifolds and provides a wonderful infrastructure in most of its sub-regions and is rapidly developing in a few newer pockets such as Noida expressway. Greater Noida on the other hand, has come out as a plan to be developed into a smart city and thus, infrastructure development will be a major concern for
this region. Keeping the growth and returns aspect in mind, the Uttar Pradesh government which has already been doing a great deal for the regions has planned to develop these two cities even better with an aim to roll out projects worth Rs. 7,000 crores. The chief minister of UP is likely to inaugurate more projects in Noida and Greater Noida this week. These projects are likely to include Metro line connectivity from Noida to Greater Noida,
underpasses, flyovers, elevated roads and affordable housing schemes. Mr. Deepak Kapoor, Director, Gulshan Homz says "Noida and Greater Noida are key real estate destinations of NCR and thus, the infrastructure work for these regions is of utmost importance for real estate growth in future. This is great news for Noida and Greater Noida markets as already these regions are facing difficulties to catch demand and with such infrastructure plan in
place, sentiments will improve greatly and thus demand will follow".
Mr. Rajesh Goyal, MD, RG Group says "It has been historically proven that transport infrastructure has had a positive impact on the real estate sector; Delhi has undergone phenomenal transformation owing to the sound infrastructure development that the city saw in past one decade. We are exuberant that now the same focus has been given to Noida and Greater Noida too- with a new housing scheme, better metro connectivity, new underpass and
flyovers in the pipeline, Noida and Greater Noida promise huge scope for growth". The UP CM will inaugurate projects costing Rs. 1,200 crores for Noida region, which will include 2,000 EWS and LIG flats across sectors 116, 117 and 118. The projected cost will be somewhere around Rs. 200 crores. Already, the CM had initiated projects worth Rs. 3,300 crores back in April 2013 for the twin cities and this time; the total estimate is calculated to
be over Rs. 7,000 crores. Apart from metro line extension and housing scheme; which are expected to be the highlights of this project, 3 underpasses in Noida including one near NTPC and Uflex are planned along with flyovers on Noida – Greater Noida expressway near sector 142. An elevated road from Rajnigandha to Sector 56 in Noida is also on the list of to dos.
Moving to Greater Noida, apart from the metro project which itself is estimated to cost Rs. 5,000 crores, a heliport and a solar power plant is also on the objective lists. The government is well aware about the expenditure that may occur and is thus planning for fund raising options as well. Mr. Ashok Gupta, CMD, Ajnara India Ltd. says "The plan is very well laid down with good allocation of funds for infrastructure. As Noida was becoming congested,
underpasses and flyovers were becoming need of the hour. Connecting Greater Noida with metro was again very essential to increase the customer footfall for the region which will boost the real estate market as well. With such mammoth investment plans thought off by the government, the twin cities are ready for a makeover which was extremely important for real estate revival of NCR as well".
Mr. Rupesh Gupta, Director, JM Housing says "Infrastructure and real estate of a region are directly proportional to each other. When infrastructure in a region is worked upon, the real estate sector gets a strong push and; when infrastructure of a region is not well managed, the demand for property freezes or even goes down. Therefore, it is important to continuously develop the infrastructure of a region to enhance the real estate prospects for future. With metro connectivity, new flyovers, underpasses and other advancements; real estate pockets of Noida and Greater Noida will get a much needed push".Mr. Mahipal Singh Raghav, CMD, Ajnara India Ltd. says "After DDA and HUDA, it is
good to hear that UP government is also planning for affordable housing schemes and 2,000 units planned for EWS and LIG, this shows the government is well in sync with Housing for all plan as well. The infrastructure plan looks great with several flyovers and underpasses in pipeline as well. These two reasons will come out to be as a major breakthrough for demand in these regions in the coming few years".