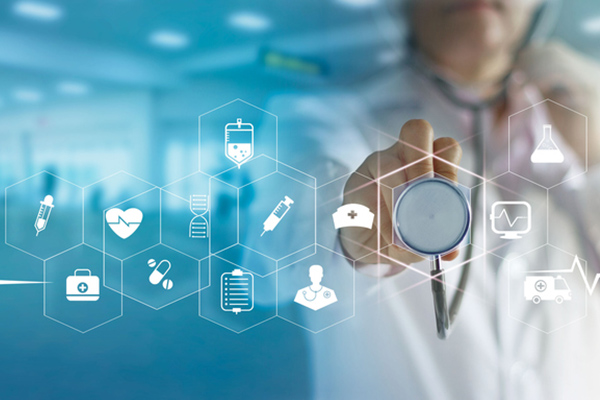 COVID-19: Why Healthcare Supply Chains Need Greater Transparency?
Co-authored by Shiv K. Tripathi and Charnamrit Sachdeva
The supply-chains have seen a greater attention of stakeholders in last 10-15 years due to both internal and external factors. The increasing interests of the consumers to know how the product or service reaches to them is one of the key reasons why companies have started to pay greater attention in managing their supply chains. 
According to a recent study published in HBR (2019) article, consumers are willing to pay up to 10% more prices for the products from the companies that offer better transparency. 
Evolving Focus of Supply-Chains
The concept of supply-chain and its' management is based on the flow of product and information i.e. how it reaches to the end-user. With the growing technologies and more globalized business models, supply chains for a product could be viewed as a collection of the complex network of multiple supply-chains from different companies who participate in some way to contribute to the value-addition to the end-product. Conventionally, the idea of supply-chain evolved with the emphasis on gaining the competitive advantage i.e. how the companies could manage their supply lines to perform better than their competitors in terms of delivering greater relative value to the customers. Michigan University opinion article reflects how technology and partnerships can help in creating a more agile supply chains with transparency as its' core. Perhaps this is one of the major reasons which conflicts with the idea of supply-chain transparency, as companies may not disclose the complete information about their supply-chains due to fear of the competitive-advantage loss. However, due to high degree of uncertainty during the time of global crisis like COVID-19, the supply chains need to be agile as well as transparent for its' sustainability. 
COVID-19 and Transparency Challenges
Disasters lead to an opportunity for corruption through the exploitation of fear, suffering, and a sense of urgency. Corruption, commonly defined as the use of one's official position for personal gain, severely affects the areas with lacking transparency, limited free press, poor education and/or weak law enforcement and pro-active anti-corruption measures. Also, it impacts everyone irrespective of social class, economic status, caste, colour, creed, or religion.
The COVID-19 is likely to trigger surge in corrupt practices across both the public and private sectors. The crisis is putting financial and psychological stress on people which they otherwise have not observed for generations. This stress combined with other external factors results in an increased motivation to engage in a wrongful conduct that the individual might in different times resist. Although, in the different contexts, the form and nature of the corruption may vary depending on a number of factors like demand-supply gap, income level and privilege to access resources, healthcare and food related supply-chains appear to be more vulnerable to the corruption. As per an estimate, the health sector corruption may cause annual losses of at least US$ 455 billion of the US$7.35 trillion spent. 
This is important to note that the emergency nature of the crisis naturally gives immunity from routine audit and legal enforcement, which may enhance the chances of increased corruption in procurement and fund-utilization allocation processes relating to the crisis response. A Deloitte Survey of 159 leaders from public, private and non-profit organizations in Australia and New Zealand highlights that bribery and corruption may become attractive to struggling businesses and their executives under the extremely challenging circumstances due to the current crisis.
The threat of corruption due to the crisis is much higher in the low-income countries, which largely depend on humanitarian assistance. Based on previous experiences, it has been analyzed that the huge influx of financial flows into humanitarian assistance creates fertile ground for fraud and corruption that can critically weaken the effectiveness and reach of the target interventions, particularly for the most vulnerable groups. Corruption in humanitarian assistance results in a reduced quantity and quality of aid reaching the targeted beneficiaries, which may prolong humanitarian crisis. 
Dealing with the Covid-19 Response Transparency Issues
The procurement-process transparency is an important area for preventive measures at the time of the crisis. In order to ensure the effective and full utilization of allocated resources to deal with the COVID-19, countries must pro-actively prevent corruption in the supply-chains involved in the process. For example; Sierra Leone has set a Coronavirus Disease Response Transparency Task Force with the primary objective of ensuring and instilling "integrity, accountability and transparency in the utilization and management of the funds allocated for COVID-19 response". 
In order to deal with corruption at the time of such ongoing crisis, the efforts must focus on transparency measures in many areas including, but not limited to: healthcare and drug supply; drug research and development; procurement processes; management of healthcare workforce; and of course, the decision-making process involved in utilization of the funds for different crisis-response activities.
A recent Transparency International (TI) article stresses governments to: act with greater transparency in procurement of lifesaving medicines and vaccines; promote open and transparent contracts; prevent price gouging of drugs and medical supplies; and ensure sharing of information about important drug shortages.  It also highlights the need for improving transparency of clinical trial data so that scientists can build on existing research as well to prevent the spread of misinformation. Whistleblower protection and reducing the influence of powerful private/ corporate interests are other suggested areas for intervention. 
Concluding Thoughts
As it is rightly said, transparency builds 'trust'; an essential thing to maintain not only within the corporate culture, but also between a consumer and a supplier, government and its people, media and its audience and many such relationships.  It builds and boosts innovation which is required for any successful movement and most importantly, transparency plays a vital role at times of high uncertainty such as the current COVID-19 crisis for better work, better alignment, better engagement and better solutions.  
Communicators during such times must ensure transparency and to help masses not panic or mislead them by information provided otherwise at various platforms. 
This pandemic will lead to several enterprises rethinking their supply chains that now need to follow an entirely transparent module. While the global distribution of medical goods and foodstuffs has become the primary focus of efforts to keep essential supply chains open during the coronavirus pandemic, COVID-19 has certainly exposed a lack of transparency in global supply chains. 
Transparent supply chains would have certainly turned out to be useful especially through this pandemic however, it seems it is too late now to implement now. It is crucial that the enterprises should now at least start understanding the importance of the same as with better transparency, there could have been an increase in the possibility of businesses to identify troubles much earlier which would have resulted in giving them valuable time to adapt and overcome where possible. 
It is foreseeable that the current epidemic is set to lead towards an absolute transformation of several businesses, processes and industries and supply chains shall remain no different. However, the enterprises leaders should now be thinking about how they prepare better for any future emergency and to introduce end-to-end supply chain transparency should ideally be at the top of their list as it shall be the only promising industry.
---
Shiv K. Tripathi, Ph.D. is Professor and Dean at IIHMR University, Jaipur, India and Ms. Charnamrit Sachdeva is an independent Journalist, Writer and Producer from India.