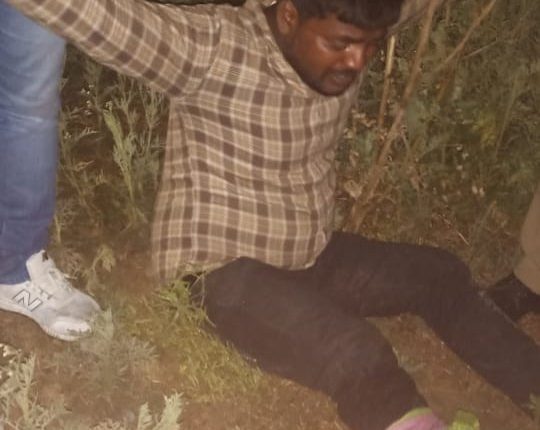 Criminal carrying reward of Rs 25 thousand held after encounter in Greater Noida
Saurabh Kumar
Greater Noida:  Yesterday Night Noida police nabbed a criminal after an exchange of fire while two of his accomplice remained successful in escaping. The encounter took place around 10:30 in the night near Kot village under Dadri Police station.
As per the police officials, the arrested accused has conducted a loot of 25 lakh near Ramghar railway crossing from an accountant of a businessman. That time, after conducting loot criminal fleed away with the WagonR car. In the same case, they were carrying a bounty of 25 thousand on them but since then they kept escaping from police.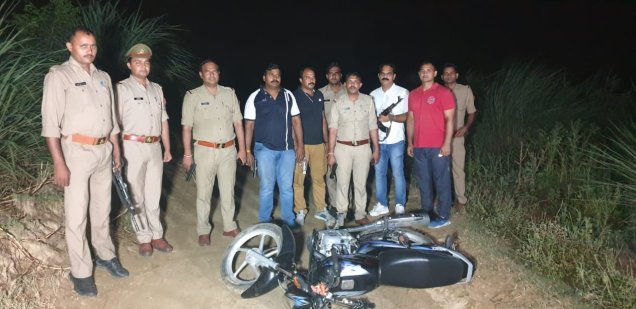 SSP Vaibhav Krishna told that "On Monday Dadri Police received a tip regarding these criminals after which SHO Dadri Neeraj Malik reached the spot with his team and cordoned the area. Meanwhile, the criminals opened fire on police team, In retaliation police also fired in which one of the accused Robin a resident Mohammadpur Tanda, Bulandshahr got injured after he received a bullet in his leg."
Further, he told "We have recovered a country-made gun, a bike, and 1 lakh 60 thousand cash. our teams had identified the criminals who remind successful in escaping. Soon arrest will be made".