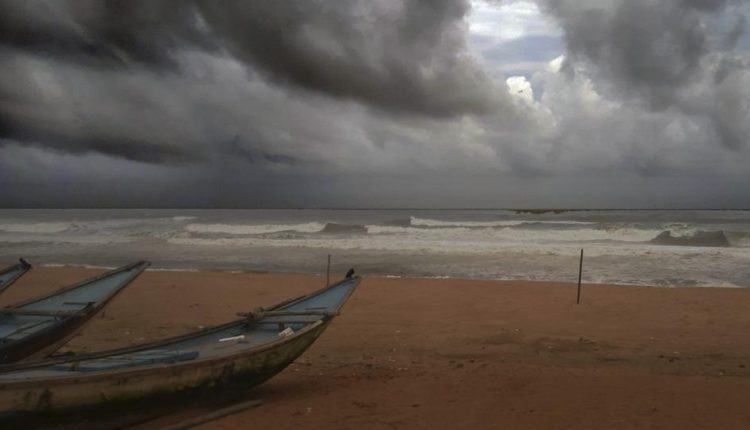 Cyclone Fani creates havoc , six dead reported in Odisha – A special report with photo and video Highlights
Ten News Network
Greater Noida (03/05/2019) : Cyclone Fani hit the Odisha coast this morning with heavy rain and storm that started around 8 am, said the Indian Meteorological Department. The cyclone hit the coastal areas with rain and windstorm that gusted up to 175 kmph, leaving at least six people dead, blowing away thatched houses, and swamping towns and villages.
The extremely severe cyclonic storm 'Fani' or the 'Hood of Snake' made landfall around 8 am in Puri, with roaring winds flattening huts, enveloping the pilgrim town in sheets of rain, and submerging homes in residential areas.
Among those killed was a teenage boy who died after a tree collapsed on him in Puri. Flying debris from a concrete structure left a woman dead in Nayagarh. An elderly woman died of a heart attack at a relief shelter in Kendrapara district.
After Cyclone Fani made its landfall, PM Modi while addressing a rally in Rajasthan's Hindaun said that the Centre stands with people of cyclone affected states. More than Rs 1,000 crore have been released in advance for the storm.
The Navy, the National Disaster Response Force and the Coast Guard are on high alert. The Met department already had issued a "yellow warning" for Odisha, predicting heavy to very heavy rain in several areas. The Indian Coast Guard loaded ships with vital supplies off the coast of Odisha, and officers are now transporting food and drinking water to the town of Gopalpur.
Over 11 lakh people have been moved to safety and over 240 medical institutions have been provided with power back-up. Hundreds of ambulances are on standby, officials say. Nearly 160 trains have been called and flights have been stopped from Bhubaneswar and Kolkata.
Fani is the strongest cyclonic storm since the Super Cyclone of 1999, which left nearly 10,000 dead.
Shocking Photo Highlights of Cyclone FANI Havoc in Odisha | #fani #Odisha
Shocking Live Video Highlights of Cyclone FANI Havoc in Odisha | #fani #Odisha