Dhruv Galgotia – Leading Galgotias on a path of success !
By Ten News Network
Greater Noida (31/08/2019) : He is the young , dynamic and energetic CEO of one of India's most well known private universities and believes that his students are his biggest strength.
Yes, we are talking about Galgotias University CEO Dhruv Galgotia. Blessed with an attractive personality and high energy, Dhruv's ability to flawlessly connect with the students of his university makes him a league different from other conventional university heads.
Since after joining the Galgotias group, Dhruv has brought in , a number of reforms and is always involved in making the university education more futuristic and student oriented.
Always open to feedbacks and ready for constructive conversation's Ten News also got an opportunity to have a chat with young educationist Dhruv Galgotia. Here are the key excerpt of the interview:
What is your success Mantra? Please share your experience and journey of making Galgotias University a top notch education institute?
At Galgotias University , we love and respect people especially students who are using innovation to create new ideas. I always like to be surrounded by intellectual people who can implement those ideas and turn their dreams into reality. I want to share their concerns with them and be part of their joy. I have an aim; a vision, a goal and I remain very focused towards my missions. I don't let anybody deter me from my path. My success lies in my conviction and my spirit of not giving up. I am a compulsive fighter and since my childhood I have always dared to dream big. I always tell my students to be passionate and chase your goals and dreams with hard work.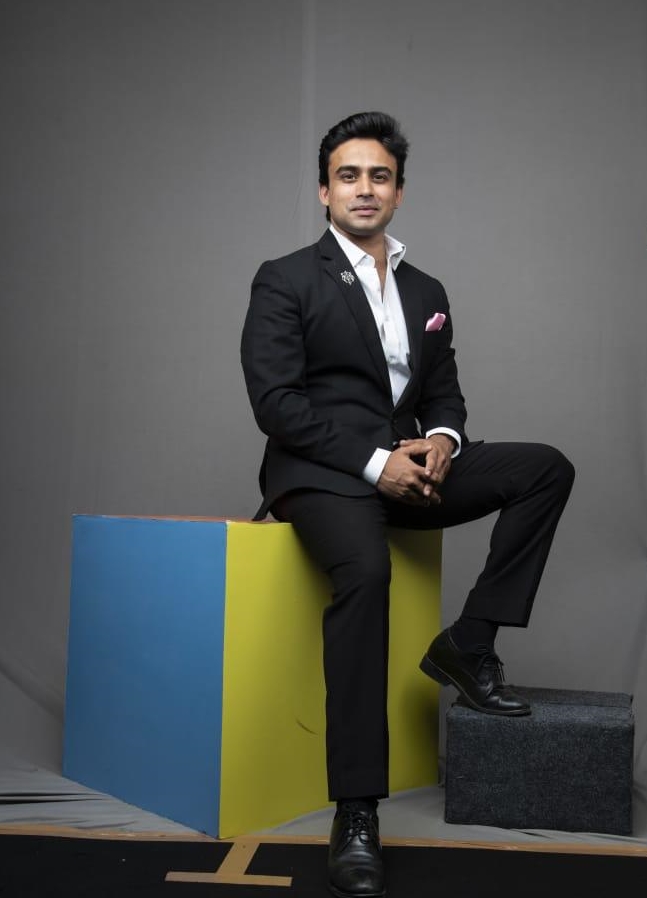 What do you think sets Galgotias University apart from other educational institutions?
Galgotias University is one of the top universities in India and is now a brand that students can rely on for their bright future. Galgotias University has been engaged in teaching, research and development and proposes to create a pool of eminent visiting /guest faculties from renowned national and international universities and R & D labs to promote excellence in teaching and research. The core faculty of Galgotias University is comprised of leading scholars with a passion for research and teaching. Many of them are associated with us for more than a decade. Galgotias University offers dynamic and rewarding opportunities to visiting professors. One of the biggest reasons for our success is the amazing placements that have been leading our students to be successful in diverse fields. Our students are working with top corporates, leading law firms, hotels, hospitals, government offices , Armed forces , MNCs, IT and ITE service companies and we are proud of each one of them for their success. I firmly believe our success lies in the success of our students.
What do you feel is the biggest strength of Galgotias University right now?
Galgotias University aspires to be globally known for innovation at the intersection of disciplines.Galgotias University follows the global education excellence and in addition to that, we also inculcate ethos, culture and moral values which make each student of Galgotias University a distinguished one. Galgotias university uses technology in not only operations but in teaching and learning also which gives us a massive edge over other universities.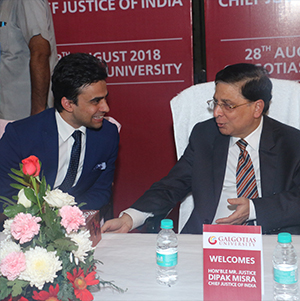 What have been the biggest challenges you've had to overcome?
In a country where receiving higher education remains a dream for a large section of youth due to their financial constraints or geographical location. It is vital to explore all sort of opportunities and challenges private universities are faced with to provide succour in the Higher Education Sector. The changing times and a maddening race to emulate fellow competitors within the country has posed many challenges for private universities. They include issues like paucity of quality-faculty, resources and funds to research, introducing new courses to enable students turn employable, providing them requisite professional skills and meeting the requirements of the knowledge economy; drawing meritorious students, and building state of the art infrastructure.
How do you encourage creative thinking within your institution?
The concept of teaching creativity has been around for quite some time. Most of the practice of creative methods is being done outside the traditional educational institutions by consulting firms and by persons in companies who have been trained in creative problem solving methods. We believe, the world needs creative thinkers in all disciplines; people who can tackle complex challenges and develop innovative solutions. Yet our educational system focuses on teaching students "convergent thinking" — how to solve problems that have one correct answer (already known), instead of teaching students "divergent thinking" — how to come up with multiple solutions to open-ended, unscripted problems. It is these types of open-ended and complex problems they will face as they pursue future careers.