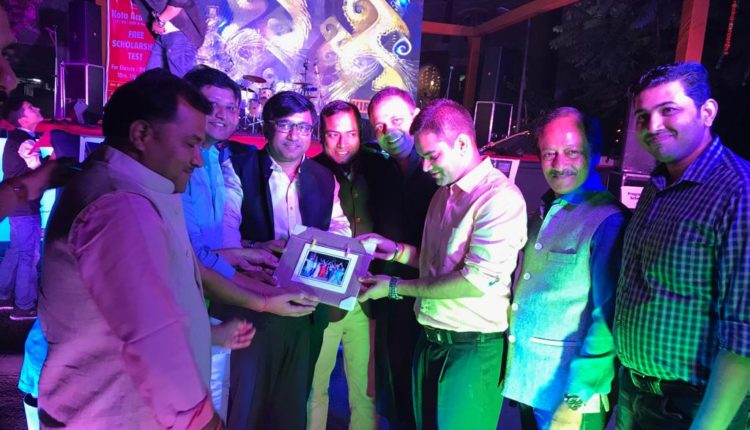 DR Ajay Pal Sharma SSP Shares happy thoughts at Eldeco Green during Diwali celebrations
Saurabh Kumar
Greater Noida (05/11/18) : The festival of lights celebrations always start early. So celebrating one of the biggest festivals in India a two day Deep Utsav was organized in Eldeco Green Meadows society.
The two day Diwali celebration ended with various activities like rangoli competition, Diya Decoration, Cultural performances by residents, Hasya Kavi sameelan, Skit by children's and many more activities.
Yesterday the chief guest for the event was SSP GBN Dr Ajay Pal Sharma. He was warmly welcomed by the residents and Sumita Vaid Dixit, President, Eldeco Green Meadows and her Team. The celebrations began with traditional lighting of lam ceremony and latter SSP also joined Diwali celebration with residents by sharing his happy thoughts and taped his feet over a performance made by a musical band Banjara5.
Speaking at the event SSP said "The best thing I noticed Gautam Budh Nagar is the cosmopolitan culture flourishing here in the societies. People from different regions, religion, following different culture and rituals , speaking different languages are living here together, celebrating festivals and expressing their unity." 
There were also various food stalls serving delicious Indian street food. People kept on enjoying till late in the night.