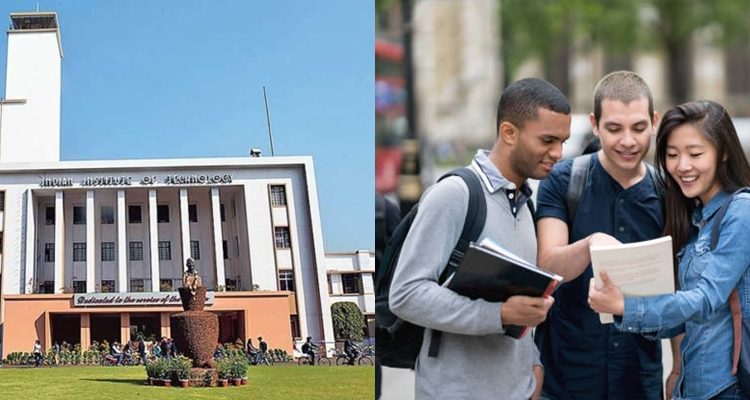 Eminent educationists welcome opening IITs for foreign student, express hope of India becoming global hub of higher education
Ten News Network
Greater Noida (23/05/2022): With the Government of India announcing to open IITs for admission of eligible foreign students, there has been a flurry of reactions from the education sector with most eminent educationist terming it a great development and expressing optimistic views over its future course.
Amity University Gurugram VC DR P B Sharma and past president AIU welcomed the development and termed it a great step forward by the Govt of India.
He said, "IIT-JEE going global will do a lot of good to higher education in India. It will open doors to talented foreign students and the NRI students to study in reputed institutions and universities in India. For them it will be a great benefit as they shall have access to high quality higher education at an affordable cost. For us in India, it will be a great opportunity to market our cost effective high quality higher education abroad. This is a major shift and a positive one as we were so far marketing our talented graduates for lucrative jobs and for higher studies abroad."
Dr Harivansh Chaturvedi, Director, BIMTECH, Greater Noida also calls the decision of the Ministry of Education to conduct IIT-JEE ( IIT Joint Entrance Examination) in 25 foreign countries, a step in the right direction.
"Large number of Indian diaspora are living and working in those countries They want to send their children in IITs to study. This decision will also help in greater internationalisation of the Indian Higher Education. In future, the government of India should also plan to set up offshore campuses of IIMs, IITs and AIIMS in foreign countries," he says, adding, "But one thing is sure that Indian higher education is suffering from a serious shortage of good faculty. Without finding a sustainable solution to this problem, we cannot globalise our Higher Education."
Elaborating on the issue, he says, "Around ten million students every year leave their home countries and go abroad for higher studies. Out of this figure around 6-7 lakh are from India. Majority of them want to study in US or European universities. These countries provide high quality education, networking opportunities, safe campus environment and other benefits to foreign students. If these facilities are available in India ,we can stop this exodus of Indian students and save $ 6-7 billion from foreign exchange remittance to abroad."
Kanchan Kumari, Director, Delhi World Public School, Greater Noida believes that it will give exposure to the students. "Exposure is what makes students versatile and competitive. This is a great initiative by IITs, and we are hopeful that this will help the students, faculty, and institute by bringing diversity and versatility to the classroom. Let the world know the prowess of Indian Institutes and extend this initiative to other institutions as well," she notes.
Professor M.M Goel, Founder Needonomics School of Thought, who has also served as Vice-Chancellor in different public and private universities of India mentions it as the right step for IITs in the right direction at the right time. "It is going to be globalization of higher education as internationalization of Indianization," he points.
Dr R K Tewatia, Director of Trinity Institute, Greater Noida shares how every Indian student interested in pursuing engineering dreams to study at IIT and now these institutions going global will give this opportunity to NRI and foreign nationals from 25 countries too.
Sr. Rekha Punia, principal of Ursuline Convent, Gr. Noida says that she feels proud of Indian Educational System that's going GLOBAL and can boast of International Standard, Competence and Relevance.
Rahul Jain, MD, InnoServ Group also terms it a brilliant move as this will widen the horizons of the cohort. "This will go long way in building India as a go to destination for higher education students from global shores", he says.
Prof Amit Saxena, BIMTECH, Greater NOIDA calls it a repeat of history and feels that with this step the golden era of India being the Jagat Guru is about to begin.