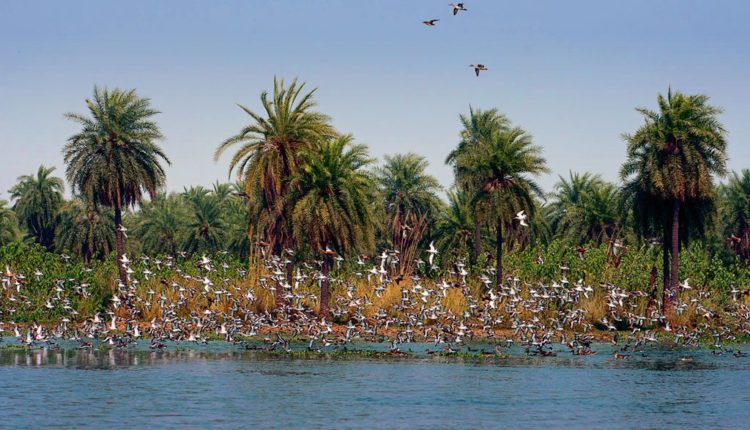 Environmentalist, villages raise concern over flaura-fauna imbalance by construction of Noida International Airport
Saurabh Kumar
Greater Noida (11/28/2018) : Environmentalist, villages raise concern over flaura-fauna imbalance by construction of Noida International AirportDespite Uttar Pradesh government issuing a notification of land acquisition for the Jewar International Greenfield Airport, matters again got complicated on Tuesday during a public hearing held by the district administration seeking objection and suggestion for the proposed Green Field Airport in Jewar.
During the meeting villagers raised their concerns over the adverse effects of Airport on the flora and fauna of the nearby area.
One of the villagers said "As the nearby area has couple of wetlands that is home to number of species and migratory birds. For example Dhanauri wetlands, merely 20km from the site, is home to 211 species of wildlife and migratory birds."While The Supreme Court, in a judgment last year, had asked (authorities concerned) to protect wetlands measuring above 2.25 hectares.
Apart from this environmentalist also had concern that "the routes of flights operating from airport may disrupt the migratory routes of birds coming from central Asia. During a presentation officials reveled that around six thousand tress will be slashed for the project that itself will me massive loss to the environment. And will damage the habitat of local animals in the region.
However, District officials claimed that there is no wetland under radius of 10km of project site. All the three wetlands in the region are beyond 30km. official also added that it should be ensured that enough trees will be planted. And the construction will be conducted our as per the guidelines of MoEF.
Administrations also have to prepare a detailed report of the families who will be migrating after the acquisition by conducting a door to door survey. This work has to be completed by 30th November.