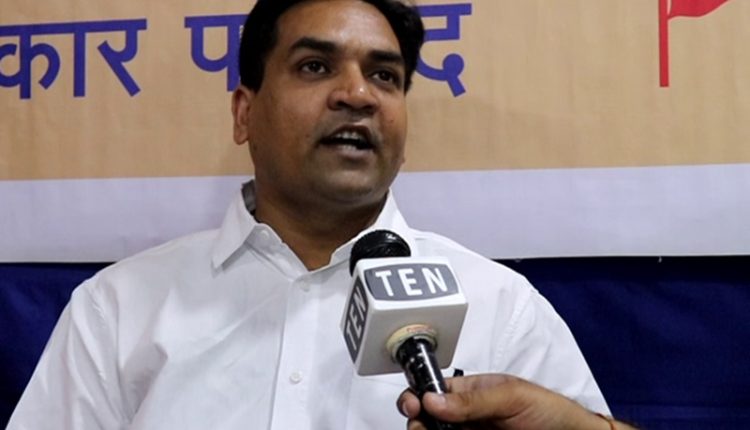 Even Mahatma Gandhi Said 'Congress Must Die': Kapil Mishra takes a dig at Congress after Yogendra Yadav Criticism!
ROHIT SHARMA / PRERIT CHAUHAN
New Delhi: Most exit polls are predicting majority to the ruling BJP led NDA coalition with nearly 300 seats. The Exit Polls indicate that PM Narendra Modi BJP-led NDA securing a comfortable win by retaining almost the same number of seats as it did in 2014.
Swaraj India chief Yogendra Yadav created a controversy when he said the Congress "must die."
While speaking to India Today, yadav said, "I say this in all seriousness, without exaggeration, without anger, without any emotion Congress should die. This was an election for the soul of India. At stake was the very idea of India. And if this party called Congress, which says it stands for constitutional values, which says it stands for secular India, cannot put up a resistance, cannot put fight against BJP."
While reacting to the statement of Yogendra Yadav, AAP Rebel Leader Kapil Mishra in a Exclusive chat with Ten News said,
"Mahatma Gandhi was also use to say that Congress must Die. Yogendra Yadav is very late to say that. Is congress is actually alive is there any life left in it. Firstly a alive person can only die. I don't feel any life in Congress. Now Congress makes anyone their president on family basis. They are running a family privated trust limited."