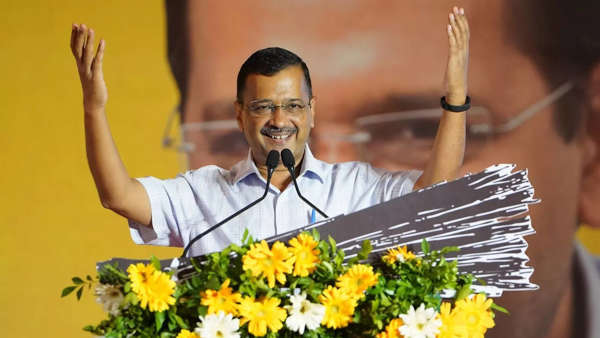 Every child in Gujarat will prosper if AAP is voted to power: Arvind Kejriwal
Ten News Network

Gujarat, Sept 25th, 2022: Delhi Chief Minister Arvind Kejriwal is currently in the poll-bound state of Gujarat along with his Punjab counterpart Bhagwant Mann Singh wherein he has been interacting with youth, sanitation workers, and government employees.
While addressing the crowd in Ahemdabad, Kejriwal asserted that every child in Gujarat will prosper if Aam Aadmi Party is elected to power in the state elections scheduled for December this year.
"I was seeing a wonderful message being shared in a Gujarat WhatsApp group that I follow. It says if you vote for Congress, then Sonia Gandhi's son will prosper. If you vote for BJP, (Union Home Minister) Amit Shah's son will prosper, and if you vote for AAP, then every single child of Gujarat will prosper," the AAP convener said.
Kejriwal further said that the party is committed to providing 10 lakh jobs in the state just as his party has already provided 12 lakh jobs in Delhi.
"I believe if 10 lakh jobs are less, we will be able to provide 20 lakh government jobs in five years," he said.
Kejriwal added that AAP will also provide an unemployment allowance of Rs 3,000 per month to youth till they get a job.