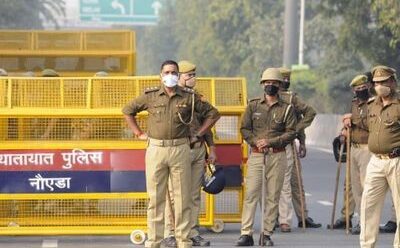 Gautam Buddh Nagar police's response time highest in U.P
Ten News Network
Noida, (03/08/2022): According to the most recent data from Uttar Pradesh Police, the police response vehicles (PRV) in Gautam Buddh Nagar district have recorded the best response time across the state's 75 districts for the 13th time in a row since July 2021.

In July of this year, the response time in Gautam Buddh Nagar was approximately five minutes and four seconds in urban areas and six minutes and 54 seconds in rural areas. The district's average response time was six minutes and thirteen seconds, which was the fastest in the state.
Siddharthnagar district came in second with an average response time of six minutes and 31 seconds, while Shamli district came in third with an average response time of six minutes and 58 seconds.
"Response time is substantially longer in rural areas due to greater distances. However, we make every effort to respond as soon as possible. In the event of a network outage, our social media handles respond quickly to messages sent via Twitter or SMS," said Ganesh Prasad Saha, deputy commissioner of police (traffic) and nodal officer for the 112 PRV fleet.