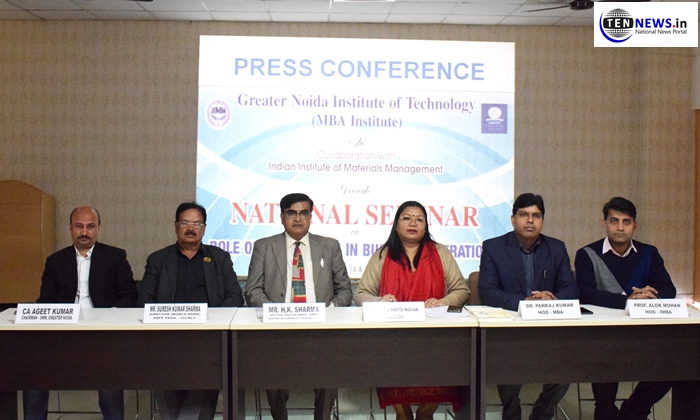 GNIOT to host National Seminar on "Role of Technology in Business Operations" with IIMM
Prasad Mali / Baidyanath Halder
Greater Noida (13/02/2020) : Greater Noida based GNIOT MBA Institute, in association with Indian Institute of Materials Management is organising a 2 day National Seminar on Role of Technology in Business Operations.
The Seminar will be organized on 14th and 15th Feb at GNIOT MBA institute where over 175+ corporate delegates, academicians and students are expected to participate.
"The Seminar will host a High level panel of speakers who'll talk about the technological changes and the intimation of these technologies in business operations," said H.K Sharma, Add. Director general – Supply, Ministry of Commerce who is also one amongst the keynote speakers.
"Other keynote speakers include – V.K Jain, Chairman MSD-4, Bureau of Indian Standards; Sanjeev Kumar Bhatia, Chief General Manager, Indraprastha Gas ltd; CA Ageet Kumar, Business head, BSES Yamuna Power and Suresh Kumar Sharma, Director (World Bank), PDPP Program." Informed GNIOT MBA Institute Director Dr. Savita Mohan.
"This seminar is going to throw light on upcoming technologies like Internet of things, artificial intelligence, 3d printing and cloud computing. All the keynote speakers participating in the seminar are renowned industry experts who have practical experience with these technologies," said Suresh Kumar Sharma.