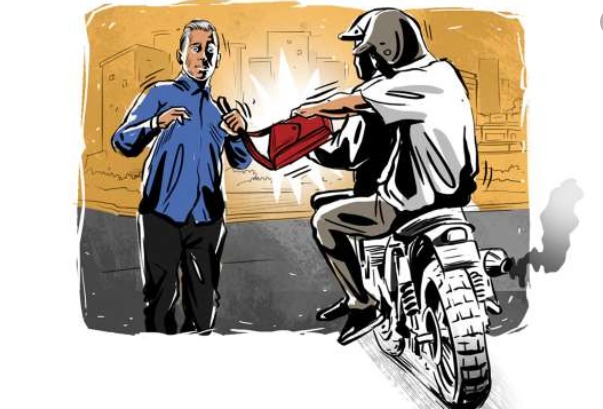 Goons rob man in Noida, return to ask ATM Pin, arrested after gunfight with police
Ten News Network
Noida (Uttar Pradesh): In a strange case of robbery, two bike borne assailants were arrested by police after a gunfight, when they had returned to the victim for forcing him to share his ATM pin with them.
The incident occurred on Wednesday night on a road near Garhi Chaukhandi village in the Phase-3 police station area of Noida.
The victim was out for a dinner when the incident occurred. According to police, the two bike borne assailants first robbed the man of his cell phone, purse and ATM card and later returned to him for asking the PIN of his ATM.
The victim immediately informed the police and search in the area was intensified, following which two suspects were flagged off at a security check in the area.
"They immediately started to fire on the police party on being asked to stop at the security check. The police personnel fired in return and the two assailants were injured. They have been arrested and a case under relevant sections has been filed," police informed.
The accused have been identified as Gaurav a resident of Jewar area and Sadanand, living in phase-3 area of Noida. Police has also recovered two country made pistols, a motorcycle and robbed cellphone from them.