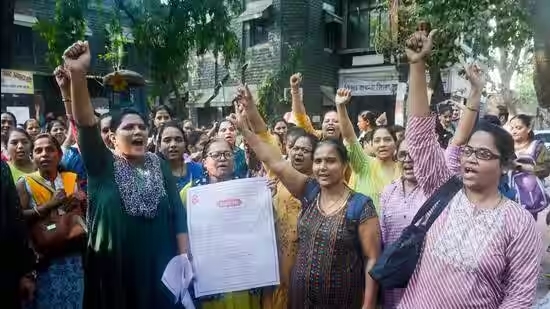 Government employees in Maharashtra begin indefinite strike demanding old pension scheme
Ten News Network
Maharashtra (India), March 14, 2023: An indefinite strike by government employees demanding the implementation of the old pension scheme (OPS) has commenced in Maharashtra.

Despite warnings from the state government of possible consequences for the striking workers, the unions have made it clear that they want an immediate announcement. Government officials have indicated that they cannot give any assurances until they have studied the financial implications.
The strike has had a severe impact on healthcare services at government hospitals, government-run schools and colleges, and government offices in rural and urban areas. However, major cities such as Mumbai will not feel the effects of the strike as employees from municipal corporations, including the Brihanmumbai Municipal Corporation (BMC), have not joined the strike.
The Maharashtra government discontinued the OPS in 2005 and replaced it with a new pension scheme, under which pension amounts were deducted from employee salaries. Unions have argued that the new scheme is inadequate, with pension amounts not even reaching 25% of the basic salary.
The state government has offered to form an administrative committee to study the demand for the restoration of the old pension scheme in detail. However, the employee unions have insisted that the government should accept their demand as a policy decision.
The delicate financial condition of the state exchequer is the main obstacle to accepting the demand for OPS, with estimates suggesting that the government will end up spending up to 30% of its revenue on paying pensions to its employees if it adopts OPS.