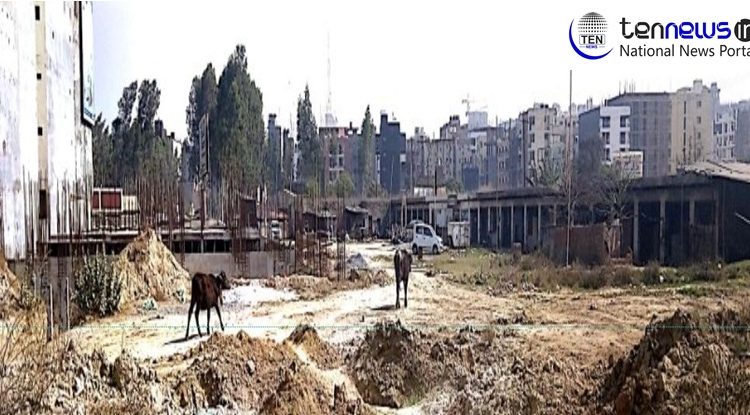 Greater Noida Building Collapse : RTI activist reveals shocking details of administration apathy, repeated complaints of Illegal construction went unheard
RTI activist claimed to have alarmed Uttar Pradesh Chief Minister, Greater Noida Industrial Development Authority and District Administration of Gautam Buddha Nagar about ongoing illegal construction in the area in February 2018 but no concrete action has been taken
Greater Noida: The Greater Noida's Shah Beri village buildings collapse incident, where four people have been found dead and likely 20 person's are trapped under the debris has shocked one and all.

While the official enquiry might only reveal the actual cause of this avoidable tragedy but complaint about rampant illegal construction in Shah Beri had been reported to Uttar Pradesh Jansunwai Portal and its reply have now revealed that there were repeated attempts made by an aware citizen to alarm the concerned authorities about the increasing menace of illegal high- rises in the area. However the yesterday's unfortunate incident raises staggering questions on the administration action on the issue.
Greater Noida based RTI activist Nirmal Kumar has claimed to have alarmed Uttar Pradesh Chief Minister, Greater Noida Industrial Development Authority and District Administration of Gautam Buddha Nagar in February about ongoing illegal construction in the area but no concrete action has been taken.
Nirmal Kumar, 39, who lives in Delta Sector 2 of Greater Noida asserted that through Jansunwai he had alarmed various concerned authorities about the rampant illegal construction after visiting Shah Beri village in February 2018 and demanded action.
In a video message sent to Ten News, he has said, "I had visited Shah Beri village in February 2018 and reported a complaint on the CM helpline Jansunwai portal and Greater Noida Development Authority. Later, I visited DM office and urged collector BN Singh to take action in this regard. But no action has been taken by the authority. If punitive actions have been taken on time, such incidents could have been averted."

He also informed that weeks after the complaint, he received a letter from Greater Noida Industrial Development Authority which says that, 'Authority take punitive action against the illegal construct time to time and also register case against offenders under section 10 of Uttar Pradesh Industrial Area Development Law 1976″.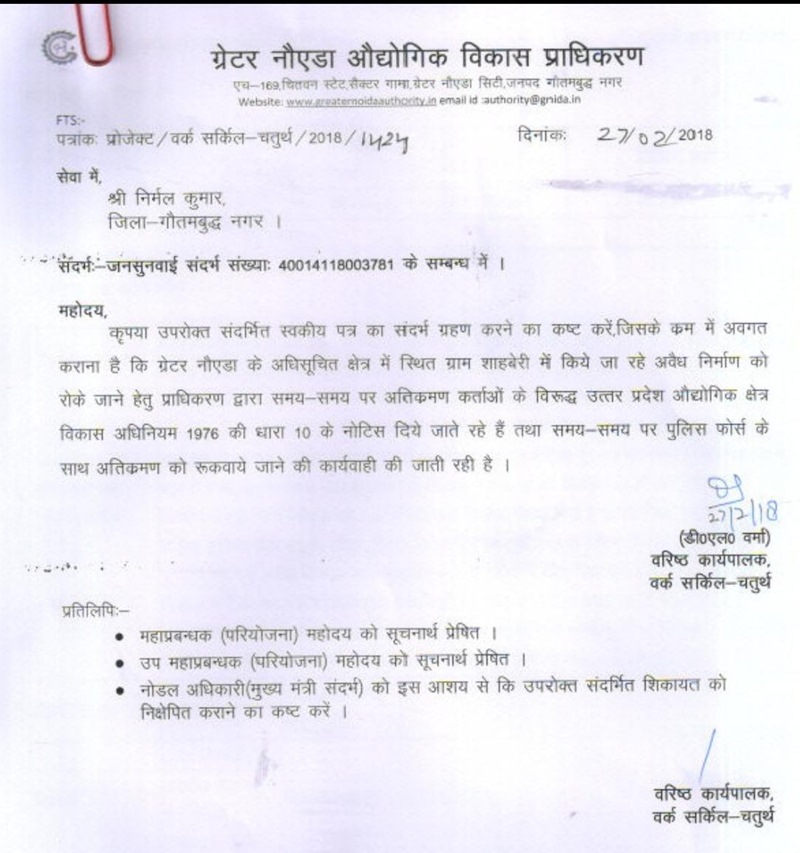 "Weeks after the complaint, I received two letters from the Greater Noida Industrial Development Authority which says we conduct inspection and take punitive actions time to time, however, nothing concrete action had taken place. If authorities have taken cognizance after my complaint such incidents could have been averted," Kumar added.
On Tuesday night, a seven storey under-construction building at Shah Beri (Greater Nodia) fell on the residential building adjacent to it. Both buildings collapsed to ground abruptly and led to the death of three persons. According to police report, around 20 people are trapped and the rescue operation is going on in full force.
Till morning, National Disaster Response Force (NDRF) teams recovered three bodies from the debris.
Repeated attempts were made to get Greater Noida Authority version on the details but despite calls and message no response was received. The story will be updated if any response is received.