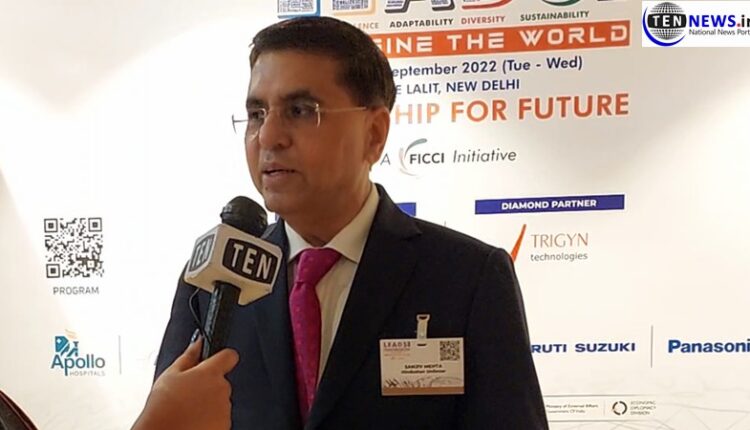 Delhi, Sept 20th, 2022: LEADS 2022, a FICCI initiative and a two-day event was inaugurated on Tuesday at The Lalit in New Delhi. The theme set for the event was "Leadership for Future".
The third edition of LEADS(Leadership, Excellence, Adaptability, Diversity, Sustainability) is a global thought leadership initiative that was conceptualized in the backdrop of the global business environment.
The key speaker of the day was Union Minister of Finance and Corporate Affairs, Nirmala Sitharaman.
In conversation with the CEO of Indian consumer goods giant Hindustan Unilever and the President of FICCI, Sanjiv Mehta talked about the current Indian economy and opportunities.
Speaking about the issues discussed at the event, Mehta lauded the organization and theme of LEADS 2022. "It is a fantastic forum of FICCI marked in all our calendars", he said.
Mehta said that topics like leadership, manufacturing, food security, clean environment, etc were discussed. "It has been a wonderful day with a lot of progress made", he added.
When asked about the arising opportunities for the Indian industry, Mehta remarked that India is the land of opportunities. "Among the largest economies of the world, India is growing at a remarkable rate of 7% with many factors acting in our favor", he said.
He also appreciated the efforts of the government in tackling issues like inflation, increasing demands, trade relations, etc.
Talking about the PLI scheme, Mehta noted that the Productive Linked Incentive(PLI) scheme helps to bring competitiveness and the benefits of scale.
LEADS 2022 provides a platform to confer on some global best practices, on-ground process implementation, and options on viable financing, insurance, and banking.