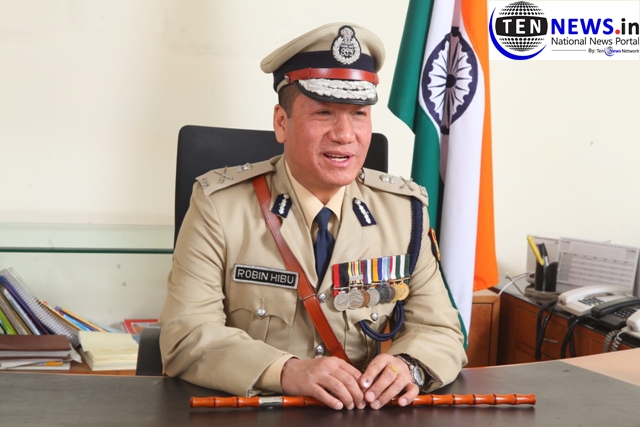 Helping Hands: The Pan-India NGO Empowering Northeastern Communities in Distress
TEN NEWS NETWORK
Helping Hands, a pan-India NGO dedicated to serving the people of the Northeast in distress, has been making waves across the nation for its tireless efforts to provide a safe space for the Northeastern community.

Founded in July 2016 by the Robin Hood of the community, Mr. Robin Hibu, the organization has launched various initiatives to aid the Northeast people, particularly the girl child and poor meritorious individuals.
One of the core activities of Helping Hands is to provide free transportation of mortal remains to northeastern states as well as cremation and burial services for northeastern poor people in cities under Aakhri Ahuti. The organization has also established a Northeast Blood Bank at AIIMS, New Delhi, and offers medical concessions at 54 hospitals and imaging centers in Delhi and the NCR.
Besides, Helping Hands provides opportunities to poor and vulnerable youth through scholarships for the Civil Service, SSC, sports, orphans, skilling, and more. It also conducts awareness campaigns on social media forums about crimes, labor laws, sexual harassment at the workplace, SOS reach-out mechanisms, and more.
In addition, Helping Hands has established specialized incubation centers for Northeastern youth adjusting to city life, including centers for teaching Hindi, providing self-defense training for girls, providing legal assistance for Northeastern poor people in cities, providing career counseling for Northeastern youth in cities and Northeastern states, hosting medical health camps, and more.
Helping Hands has been lauded for its dedication and commitment to the Northeastern community, with its services providing a much-needed lifeline for those in distress. Through its various initiatives, the organization has been empowering the Northeast's people and helping them overcome the challenges they face in their daily lives.
In these times of crisis, Helping Hands has been working tirelessly to assist the Northeastern community, carrying the dead bodies of Northeastern people back home to their weeping loved ones and launching a mobile oxygen ATM during the COVID-19 pandemic.
The work done by the organization's dedicated and driven individuals is a testament to the power of human compassion and solidarity.