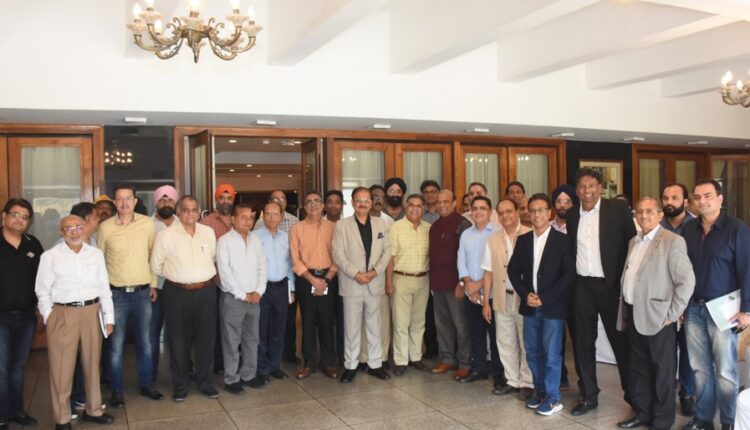 India Expo Mart conducts its 21st Annual General Meeting

New Delhi 29th September 2022– India Exposition Mart Limited ("IEML") conducted its 21st Annual General meeting on Thursday, September 29, 2022, at 2:00 pm at Utsav Hall, Below Lobby Level, Jaypee Vasant Continental Hotel, Basant Lok, Vasant Vihar, New Delhi-110057 in the august presence of Rakesh Sharma, Executive Chairman (Whole-Time Director), Rajesh Kumar Jain, Audit committee Chairman, other Directors, KMP and Members of the company.
Rakesh Sharma chaired the Annual General meeting and presented a brief synopsis of the happenings and achievements of the company during the financial year 2021-22 and acquainted the gathering about the key attainments of the company over the period.
He also briefed the members and other attendees on the progress of the subsidiary company.
Based on voting results and scrutinizers report, Sharma announced that IEML at its Annual General Meeting had adopted the Audited Standalone Financial Statements and Consolidated Financial Statements of the Company for the financial year ended March 31, 2022, and the Reports of the Board of Directors and Auditors thereon.
He further declared that Deep Chandra was re-elected as the nominee director to its Board of Directors and Babu Lal Dosi was re-appointed as the Independent Director of the company for second term on the Board. He further announced that Mr. Mukesh Kumar Gupta, was appointed as the Non-Executive Director to the Board of IEML.
Chairman then sincerely thanked all the Ministries of the Central Govt. and of the Uttar Pradesh State Government, Greater Noida Industrial Development Authority, members, Board of Directors, and team IEML for their incessant contribution and support.