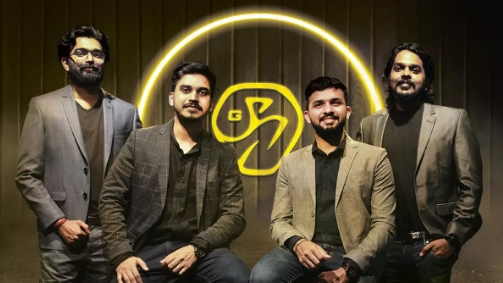 Indian Founders of Genrobotics make it to 'Forbes 30 under 30 Asia'
Ten News Network

New Delhi (25/05/2023): The founders of Kerala-based Genrobotic Innovations, one of India's leading robotics companies, have been named to the prestigious 'Forbes 30 Under 30 Asia 2023' list for their ground-breaking social innovations and commitment to bringing about positive change through cutting-edge solutions.
Vimal Govind M.K, Arun George, Rashid K, and Nikhil N P co-founded Genrobotics as a startup in Technopark in 2018.
The 'Forbes 30 under 30 Asia 2023' list features entrepreneurs and young people from a variety of industries, including banking, technology, conglomerates, entertainment, and sports. Co-founders of Genrobotics work in Industry, Manufacturing, and Energy.
Vimal Govind, MK CEO of Genrobotic Innovations, "This global recognition is a remarkable achievement that serves as a powerful catalyst to inspire young minds to embark on a journey in this field."
He further added, "This is a proud moment for all in Genrobotics, and I firmly believe that this recognition will fuel the passion to create groundbreaking technological solutions for the betterment of society."
Previously, the Co-Founders were named to the 'Forbes India Under 30′ list.
Bandicoot, Genrobotics' sewer-cleaning robot, is in use in cities across the country, phasing away the practise of sanitation personnel manually entering manholes to keep them clean. Bandicoot created a significant social impact as a socially beneficial robotic solution by offering significant relief to personnel involved in manhole cleaning.
At the Huddle Global 2022 summit held by Kerala Startup Mission (KSUM), Genrobotics received the 'Kerala Pride' award from Chief Minister Pinarayi Vijayan.
Bandicoot robots are currently deployed in 17 Indian states, three UTs, and the ASEAN area. Through its Mission Robohole project, Genrobotics has greatly enhanced the lives of over 3,000 sanitation employees and trained them as robotic operators.
The Bandicoot's main component, the robotic Tron Unit, enters the manhole and removes sewage using robotic hands that resemble a man's limbs. It contains waterproof cameras with HD vision and gas sensors that can detect dangerous gases inside the manhole.
Genrobotics recently debuted its G-Gaiter robot, which helps patients with paraplegic disorders caused by stroke, traumatic spinal cord damage, and cerebral palsy improve their mobility.