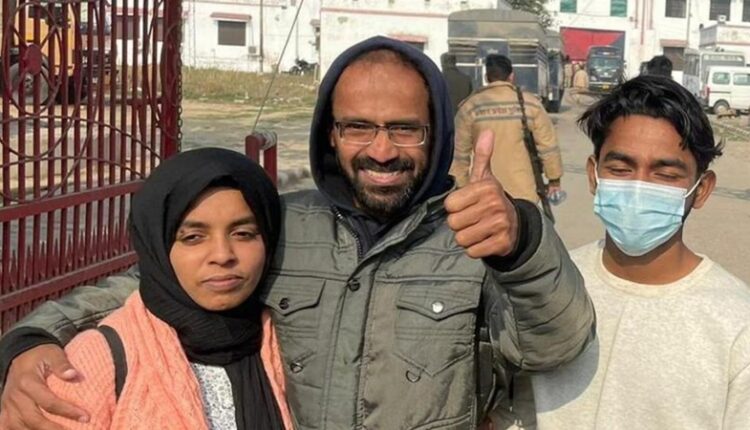 Journalist Siddique Kappan Released After 28 Months in Uttar Pradesh Jail
Ten News Network
Lucknow (India), 2nd Feb 2023: Journalist Siddique Kappan was released today after spending 28 months in a Uttar Pradesh jail, following a long legal battle against his arrest.

In October 2020, Kappan was detained as he traveled to Hathras to investigate the alleged gang rape and death of a 20-year-old Dalit woman. He was allegedly intending to stir up trouble, according to the police.
Kappan was accused of sedition and charged under the tough anti-terror law, UAPA. In February 2022, the Enforcement Directorate filed a money laundering case against him.
In September last year, the Supreme Court granted him bail after observing that no formal charges were filed against him and a document named "Toolkit," recovered by the state police, only propagated a call for justice in the rape case. He got bail in the money laundering case three months later.
After his release from the Lucknow jail, Kappan said, "I will continue my fight against draconian laws. They kept me in jail even after I got bail, 28 months after a long fight. I don't know who's benefiting from my being in jail. These two years were very tough, but I was never afraid."
The opposition and civil society groups have condemned Kappan's arrest as motivated by the Uttar Pradesh government's efforts to avoid negative coverage over the incident in Hathras and said it was a case of the BJP government trying to muzzle the media.
Kappan has denied any involvement in terror acts or financing. He said he was on his way to Hathras for journalistic work.