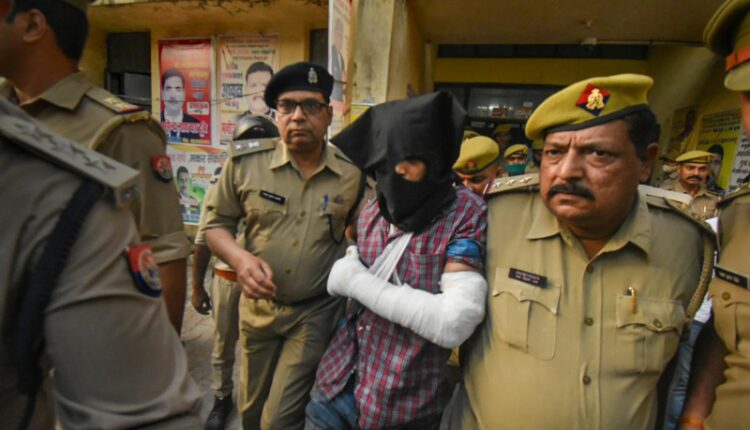 Justice served: Attacker of Gorakhnath Temple sentenced to death
Ten News Network
Lucknow (India), January 31, 2023: A man has been sentenced to death for attacking a security personnel at the Gorakhnath Temple and trying to forcibly enter the temple premises with a sickle.

Ahmed Murtaza Abbasi, an IIT graduate, was arrested after he injured two Provincial Armed Constabulary (PAC) constables in the attack on April 4, 2022.
The investigation was conducted by the Uttar Pradesh Anti-Terrorist Squad (ATS) revealed that Abbasi was chanting religious slogans and had connections with a terror group. He was found to be in possession of a book in Urdu and had tried to snatch a rifle during his arrest.
The special court, presided over by Judge Vivekanand Sharan Tripathi, convicted Abbasi under multiple sections of the Indian Penal Code, including waging war against the government, promoting enmity based on religion, and attempting to murder. He was also charged under the Arms Act and the Criminal Law Amendment Act.
After hearing arguments from the defense counsel, the court imposed a fine of $44,000 and awarded the death penalty. This serves as a stern warning to those who engage in such violent and extremist activities.