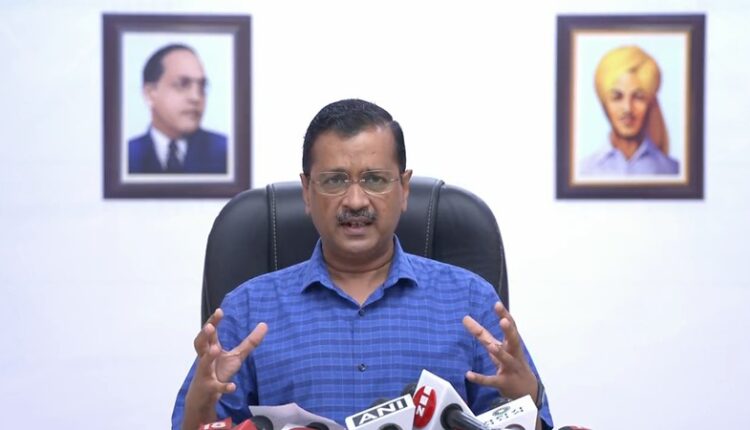 Kejriwal blamed centre for delay in Delhi Budget Presentation, demands PM to intervene
Ten News Network
New Delhi (India), March 21, 2023: New Delhi is set to miss the schedule of its annual budget presentation, creating a flashpoint between the Aam Aadmi Party government and the Center.

The Delhi Chief Minister, Arvind Kejriwal, has accused the Center of "hooliganism" for putting a stop to the budget, while Delhi's new finance minister, Kailash Gahlot, accused the Chief Secretary of hiding the file.
The Lieutenant Governor's office has stated that the Center had concerns, which were communicated to the government in time, and that the Delhi government had sought the mandatory approval of the President. Gahlot has denied accusations that the government's budget proposal had a high allocation for advertising and relatively low funding for infrastructure and other development initiatives.
The total budget size was Rs. 78,800 crore, of which 22,000 crore was earmarked for expenditure on infrastructure and only Rs. 550 crore on advertisements. The lion's share of the budget is expected to go to the education and health sectors, to which the Aam Aadmi Party gives primacy to. In the "Outcome Budget" presented in the assembly today, Gahlot presented the government's key achievements over the last year.
In the health sector, the merits of the healthcare system are "recognized globally," and the government's "3-tier health system has provided free medicines, tests, and health services to 2 lakh citizens daily, ensuring that quality healthcare reaches the most vulnerable." One thousand patients are treated daily in Delhi's 515 mohalla clinics, and 1,62,288 people avail services each day in 38 hospitals run by the government.
The Delhi BJP spokesperson, Harish Khurana, accused the ruling Aam Aadmi Party of "intentionally stalling" Delhi's budget. The LG and home ministry sought answers, but the Chief Minister did not send the file back. "Delhi's budget is stalled only because of AAP and not the home ministry", he added.