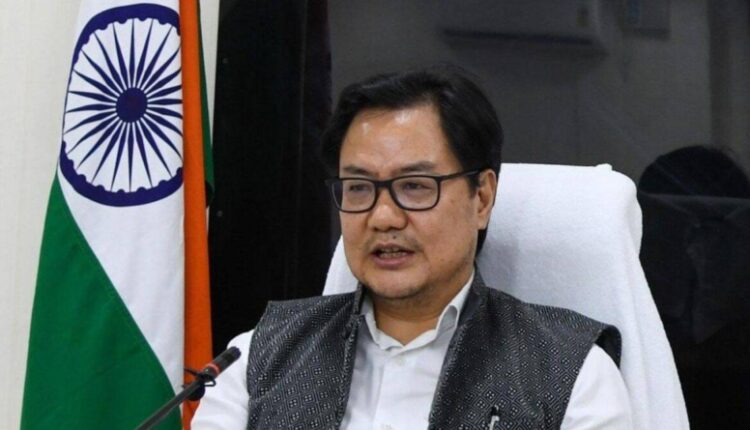 Law Minister Rijiju Clarifies Centre's Stand on Same-Sex Marriage Issue
Ten News Network

New Delhi (India), March 13, 2023: The Center's stance on the legal validation of same-sex marriage was clarified by Law Minister Kiren Rijiju, a day after it was opposed in the Supreme Court.
The minister stated that the government does not interfere with the personal freedom and activities of individuals, but the matter concerning the institution of marriage is a matter of policy.
Addressing reporters outside the Parliament House, Rijiju emphasized that personal freedom and the activities of citizens are never regulated or questioned by the government. He reiterated that there is a clear distinction between the government's policies and the personal lives of individuals.
The Center has filed an opposition to a batch of petitions seeking legal validation of same-sex marriage in the Supreme Court, citing the potential for complete havoc with the delicate balance of personal laws and accepted societal values.
The Law Minister's statement has been noted as a significant clarification regarding the Center's position on same-sex marriage in India. The issue remains contentious and has elicited varied responses from different sections of society.