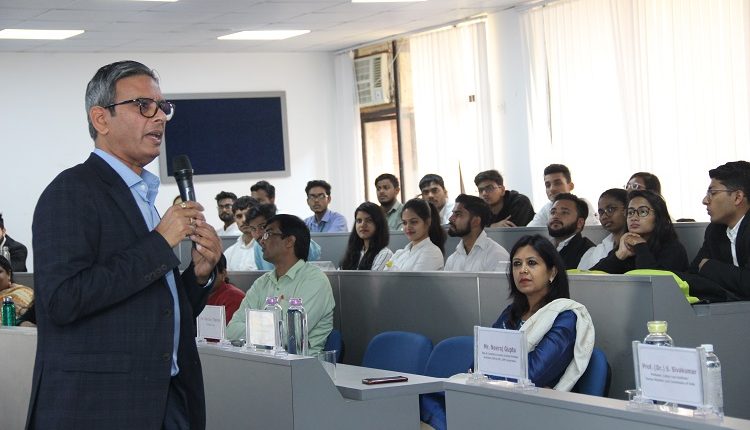 Lloyd Group hosts deliberations on Data Protection & Management
Greater Noida, 13th March 2020: Greater Noida based Lloyd Group of Institutions in association with DCirrus successfully commenced its mega-event "DATA SUMMIT 1.0" themed 'Data Protection and Management –Opportunities and Challenges', an annual international workshop-cum Conference covering Research and Development in the areas of Data Protection & Management (DPM).
Artificial Intelligence (AI), Mobile and Internet of Things (IoT) are driving data complexity, new forms and sources of data. More and more organizations rely on data analytics when it comes to their growth strategy, stating from these observations, the aim of Data Summit 1.0 was to discuss and exchange ideas related to data protection & management.
Data Summit 1.0 commenced with the welcome address by Lloyd Group's Chairman Manohar Thairani. The institute hosted Dr. Venkat Iyer, Senior Lecturer, Ulster University & Editor, The Commonwealth Lawyer as the esteemed Chief Guest.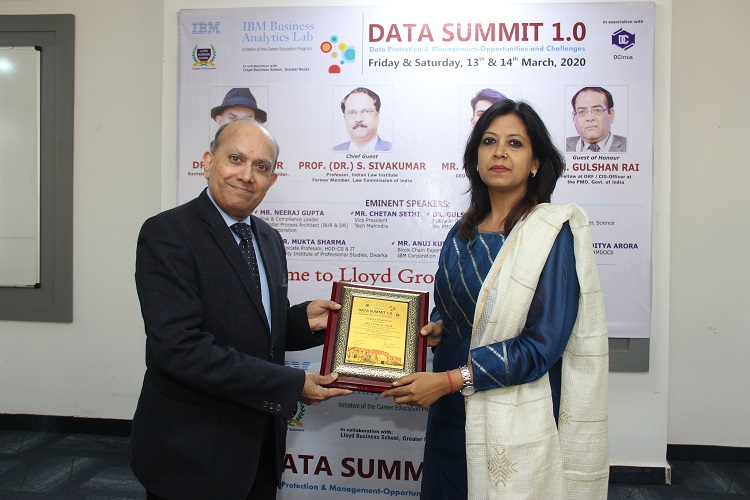 The event comprised of a workshop on Data Protection and Management, on "Data Protection: The UK experience and what can be learnt from it" by Dr.Venkat Iyer who described how the General Data Protection Rules mechanism works in the UK, as the basis for Basic Principles of Data Protection Law, Rights of the Data Subjects and duties of the Data Controller under UK government.
He enlightened on importance of having an INDEPENDENT, IMPARTIAL, WELL RESOURCED AND EFFICIENT JUDICIARY for laws to be implemented sensibly and for their proper enforcement in case of exemptions and breach. He concluded the workshop discussing how GDPR (General Data Protection Regulation) has been successful primarily to give control to individuals over their personal data and to simplify the regulatory environment for international business by unifying the regulation within the European Union.
Neeraj Gupta, Risk & Compliance Leader & Global Process Architect, BUR & DR, IBM Corporation graced the event as a Speaker of eminence and delivered a session on "Protection of critical information or infrastructure for business-critical areas".
Gupta enlightened the gathering on various aspects of Data Protection and how individuals and organizations in today's time can ensure the security of their valuable data. He started with the history of IBM and how IBM has evolved and stated IBM's philosophy of '1-3-9' (One Purpose- Three values- Nine Practices). He spoke about 'Critical Information Infrastructure (CII) and how to use management skills to protect it'.
He emphasised that the biggest threat to the development of the online economy of any country is Cyber Crime particularly, Phishing and Identity Fraud along with that he explained the Ten essential security controls to protect CII with the help of IBM Security Framework. Mr. Gupta concluded with new terminology, Chief Digital Officer 'CDO' which is introduced by IBM, who prioritize the security right by the business impact, instead of trying to protect against every conceivable threat even though every C-Executive has responsibility for Cyber Security Infrastructure.