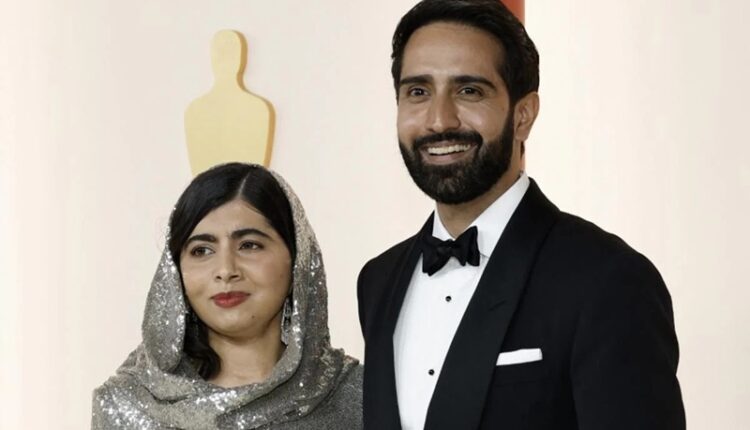 Malala Yousafzai makes Oscar Debut with Husband
Ten News Network

Los Angeles (USA), 14th March 2023: Malala Yousafzai, girl education activist from Pakistan and recipient of the Nobel Peace Prize, made her Oscars debut this year. With her spouse Asser Malik, Malala attended the 95th Academy Awards at the Dolby Theatre in Los Angeles. The short film Stranger At The Gate, which is up for best documentary short film at the Oscars, has the women's education activist as an executive director.
Malala Yousafzai and Asser Malik witnessed the 2023 Oscars ceremony on Monday (IST). They gathered to show their support for Stranger At The Gate, a contender for Best Documentary Short Film. Malala and her spouse were photographed by the paparazzi on the red carpet. Malala opted for a hooded, heavily embellished gown for her red carpet premiere, while her spouse wore a sharp, black tuxedo. The outfit worn by the winner of the Nobel Peace Prize is by the prestigious brand Ralph Lauren.
She donned a silver Ralph Lauren gown with a cowl neckline, structured shoulders, full-length sleeves adorned with sparkling beads and sequin diamantes, a cinched detail on one side of the waist, and a floor-grazing hem length.
Malala's spouse, meanwhile, complemented her in a traditional black shawl lapel jacket, white shirt, and black pants ensemble. Black loafers, a white pocket square, a black bow tie, a shaved goatee, black loafers, and a sleek hairstyle finished off his Oscars ensemble.