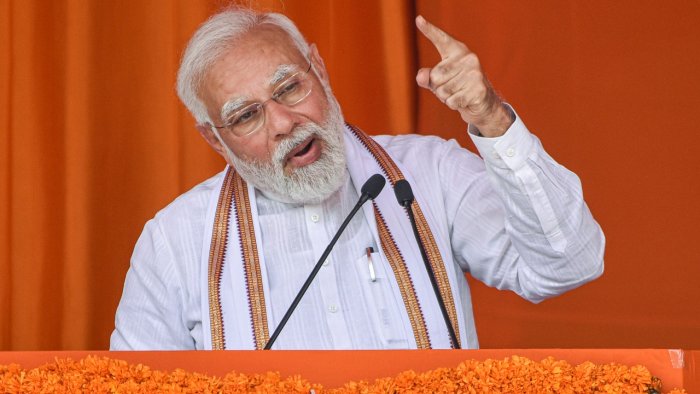 Meghalaya Government Denies Permission for PM Modi's Rally in Stadium
Ten News Network
Meghalaya (India), February 20, 2023: Prime Minister Narendra Modi is scheduled to hold a rally in Tura, Meghalaya, on February 24, but the state government has denied permission for it to be held at the PA Sangma Stadium.

The sports department has said that construction work at the site makes it unfit to host such a large gathering and is suggesting an alternate venue at Alotgre Cricket Stadium.
Rituraj Sinha, BJP national secretary and joint northeast in-charge, said that nothing will stop the Prime Minister from speaking to the people of Meghalaya. He expressed amusement that the stadium is being declared "incomplete and unavailable" just two months after its inauguration.
BJP's Meghalaya election committee co-convenor Rupam Goswami said that the party has identified an alternative venue and is awaiting the district administration's permission.
The PM's visit is part of the election campaign for the upcoming elections in the state. Voters in Meghalaya, as well as in Nagaland, will vote for a new government on February 27.
The election results for the northeastern states of Tripura, Meghalaya, and Nagaland will be announced on March 2. The voting for all 60 Assembly seats in Tripura was held in a single phase on February 16.