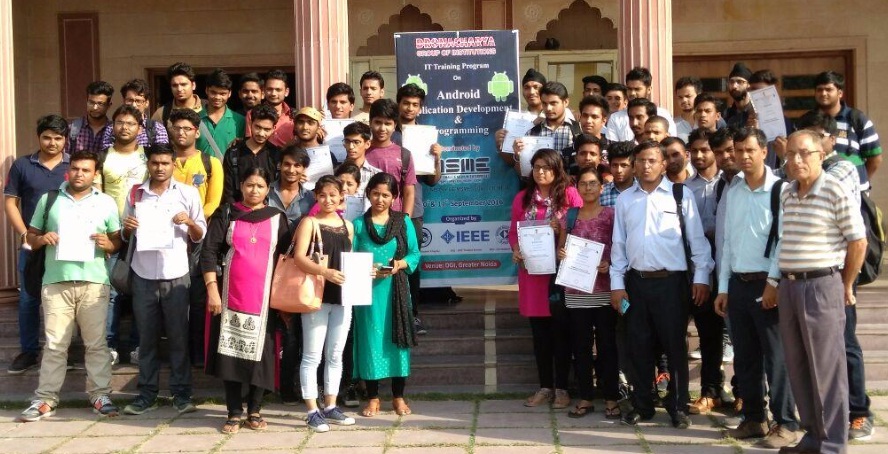 Ministry of MSME conducts ANDROID Training Program at Dronacharya

A Two Days Hands-on Training  Program on "ANDROID APPLICATION DEVELOPMENT & PROGRAMMING" was organized by Micro Small & Medium Enterprises (MSME-TDC) – PPDC, Govt. of India at Dronacharya Group of Institutions, Greater Noida on 10th and 11th September 2016. 45 students were trained during the 2-Days Training Session.
The MSME(TDC) Trainer,   Mr. Gourav Varshney imparted detailed training on JAVA and Android Application including the data base concept. The two days session covered java, building android apps using phone, introduction to data base connectivity using SQL.
On successful completion of the training program, Mr. R. Panneerselvam, Principal Director, MSME – TDC congratulated the participants and hoped that many from amongst these participants will become job-givers rather than job-seekers in future.
The day two sessions ended with the distribution of certificate by Mrs. Manoj Mathur, Program Coordinator – MSME (TDC).