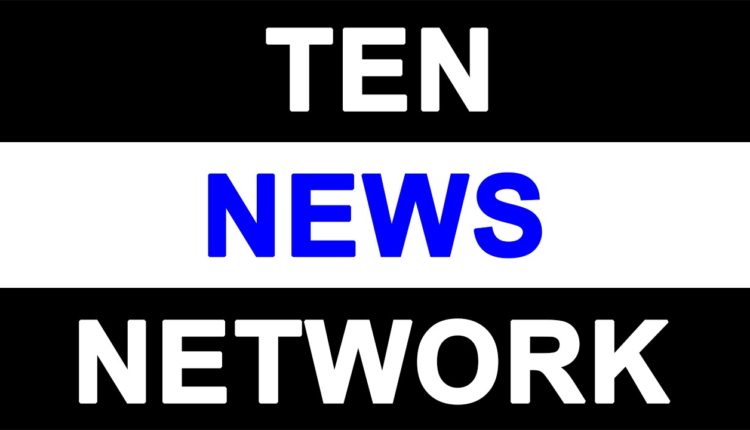 New York Life Insurancecommits Rs 290 Crores for 49%equity in Max Estates
4th February 2023, New Delhi: Max Ventures & Industries Limited (MaxVIL), one of the three holding companies of the $4-Bn Max Group, and a preeminent market participant in the real estate sphere, is pleased to announce its Q3 & 9M FY23 results today. The company has demonstrated growth in its top-line revenue, which serves as a testament to its unwavering commitment to maximizing shareholder value. These results have been highly anticipated by industry watchers and investors alike, and Max Estates is honoured to provide an in-depth analysis of its financial metrics. In this release, we will delve into the key performance indicators, strategic milestones, and future outlook of the company, exhibiting its prowess in the dynamic real estate market.

MaxVIL
Business

Updates

 MEL has completed the acquisition of balance 2.39% equity share capital of Acreage Builders Private Limited (ABPL) on February 2, 2023, at an enterprise value on 100% basis of INR 322.50 Crores. Consequent to the completion of acquisition, ABPL has become a step-down wholly owned subsidiary of the Company through MEL with effect from February 02, 2023.

Also, New York Life Insurance has been onboarded as an equity investor committing Rs 290 Crores in Acreage Builders Private Limited (ABPL). MEL and New York Life shall be 51:49 shareholders, respectively in ABPL, which has a license to develop commercial project over an area measuring 7.15 acres located at Golf Course Extension Road, Gurugram. The developable leasable area is ~1.6 million sq. ft. with a revenue potential of ~Rs. 160 – 200 crores per annum.

New York Life, a Financial Services Company and the largest mutual life insurer in the USA has been our strategic partner in the real estate business since 2017. They hold 23% in the Holding Company i.e., Max Ventures and Industries Limited, and have also co-invested in Max Square Phase 1 & Phase 2 for 49% stake. Taking their cumulative commitment in the group to Rs 800 Crores. They continue to evaluate co-investment, as a strategic investor, in our CRE business.

Leasing momentum continues: Max Estates' completed Grade A+ office projects – Max Towers and Phase 1 of Max House are 100% leased at a ~25-30% premium to the micro market. The collections continue to be on time and in full. The premium earned is a clear testimony of our WorkWell philosophy, which ensures holistic wellbeing of users enabled by a unique ecosystem of spaces including F&B and several amenities, impeccable service standards and design led sustainable developments.

Max Square and Max House Phase 2: Work on both the projects is on track and is expected to be completed by Q4FY23 and Q2FY24 respectively. The Company has got a robust pipeline of leasing for Max Square and is confident to fully lease the project over 12-18 months post completion in Q4 FY 23. Max House Phase 2 will be built on the similar lines to Phase 1 with a larger leasable area of ~0.15 million sq. ft. A very robust leasing pipeline is already in place.

Plan to launch a residential project in Noida by mid of CY 23. This will be a boutique development promising an elevated quality of life through pioneering design, wellness, and sustainability and will cater to the premium end of the residential market. The Gross Development Value of the project stands at INR 1300 Cr+
MaxVIL – Max Estates Merger
On the composite scheme of amalgamation whereby MaxVIL will merge with Max Estates Limited, the company has received the approval from the creditors and shareholders with a second meeting with NCLT expected in May 2023. The amalgamation is expected to be complete First half of 2023. This will simplify the corporate structure and also enable us to re-name the entity as Max Estates – a move that will resonate with real estate as the only focus of the company.
Commenting on the performance, Sahil Vachani, MD & CEO of MaxVIL said, "This year, the Company has embarked upon MEL 3.0 journey wherein it exited the speciality packaging films business & redeployed the capital to expand real estate portfolio. The Company has entered in the residential segment thereby adding a new asset class in its portfolio. With acquisitions this year (completed and in pipeline), we will be ending FY 23 with a real estate portfolio of 7-8 million sq. ft. well diversified across Delhi NCR, asset classes and risk spectrum. With focus on exceptional design, sustainability, and experiences anchored around our WorkWell & LiveWell philosophy, our endeavour is to become a preferred choice for all stakeholders including customers, communities, shareholders, and employees."
Key Performance Highlights
 Max Towers, Noida
Total leased area owned by Max Estates in Max Towers continues to be 100% occupied.
Lease rental income from Max Towers stood at INR 249 million in 9M FY23.
Full year rental expected to be INR ~350 million in FY23.
Max House, Okhla
Max House Phase 1 continues to be 100% occupied.
Lease rental income from Max House phase 1 stood at INR 108 million in 9M FY23.
Full year rental for Max House Phase 1 is expected to be INR ~150 – 160 million in FY23
Work on Phase 2 of the project is on track, expected to be delivered by Q2 FY24
Max Square, Noida
Work on Max Square project continues to be on track and expected to be completed by Q4FY23.
Total leasable area ~0.7 million sq. ft.; New York Life Insurance Company is a 49% partner in the project.
Pre-leasing initiative underway with a robust pipeline in place