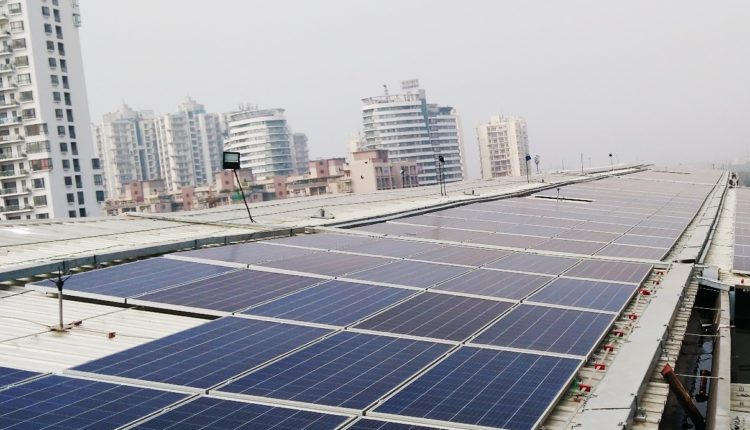 NMRC to save 4.37 crores annually through solar power generation!
Saurabh Kumar
Greater Noida:
Noida Metro Rail Corporation (NMRC) is in the process of installing Rooftop Solar Panels on all its 21 stations including the Depot and power generation through these will help NMRC in saving approx. Rs. 4.37 crores annually.
Currently, NMRC is purchasing power from Uttar Pradesh Power Corporation Ltd. (UPPCL) at Rs. 6.81/- unit to meet its daily power requirements for running the system. The cost per unit once the energy is derived from the solar panels will be Rs. 3.25/- which will result in a direct saving of Rs. 3.56/- per unit.
The estimated annual power generation expected by NMRC through solar panels is 1, 22, 89, 754 KWh. The estimated solar capacity of the panels to be installed in the entire network including the depot is around 10.021 MWp out of which around 6.811 MWp will be from all the 21 stations and 2.5 MWp will be from the Depot.
Currently NMRC receives power supply from two Receiving Sub Stations (RSS) located at Sector 148 and Sector 83, each having a capacity of 6 MW to meet all the power requirements for running the entire metro system, including traction (power required to run the trains).
All the 21 stations of the Aqua Line have been awarded Green MRTS Platinum Rating under Elevated stations category by Indian Green Building Council (IGBC). NMRC has taken measures to adopt green building requirements & implemented green concepts in the design, construction & operation of this corridor.