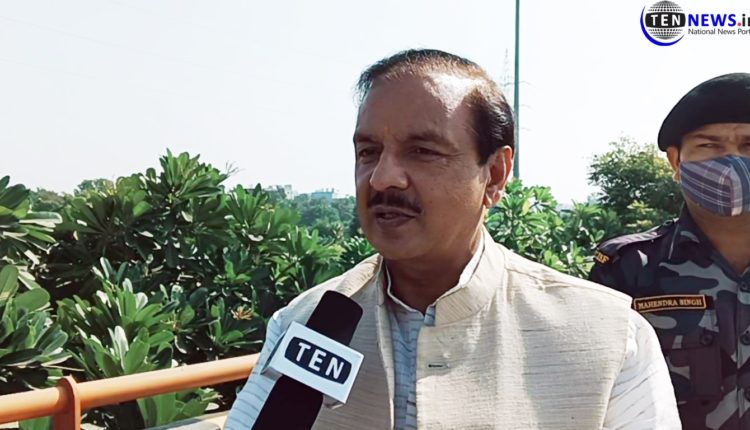 No place in U.P for criminals who misbehave with women, says MP Mahesh Sharma on Tyagi's arrest
BJP leader Shrikant Tyagi was recently arrested for allegedly abusing and assaulting a woman in Noida. This incident was video recorded after which Tyagi was on the run and was later picked up by UP STF in Meerut, three days later. He is said to be presented in a Noida court regarding his remand. Tyagi, famously involved in such activities faces at least nine cases ranging from extortion to attempted murder.
Gautam Budh Nagar MP and BJP leader Mahesh Sharma, on Tuesday, heavily criticized the arrest of Shrikant Tyagi. He said that there is no place in Uttar Pradesh for such criminals who hurt and damage the self-respect of women and girls. Tyagi was reported to be in an argument with a woman who objected to his illegal construction at Grand Omaxe in Noida, during which he allegedly insulted and abused her.
"Finally, the criminal who played with the self-respect of the sister in Noida has been arrested. Thanks to the efficient leadership of Chief Minister Yogi Adityanath. In today's UP there is no place for criminals who hurt the self-respect of our daughters, sisters, and mothers.", Sharma posted on Twitter.
In another tweet, Sharma notes that the BJP government at the center under the leadership of PM Modi should always be committed to protecting the women of our country and ensure that such incidents do not take place, neither at the center level nor at the state level.
Mahesh Sharma was also reported to visit the Grand Omaxe society and was seen interacting with the residents after Tyagi's lackeys had entered the society without permission.
There is also a lot of criticism from the opposition and Congress leaders after this incident.
"Did the BJP government not know for so many years that the construction by the Noida BJP leader is illegal? Bulldozer action is only for show. The government is avoiding the answers to these questions," Priyanka Gandhi Vadra said in a tweet in Hindi.
Tyagi recognizes himself as the National Executive Member of BJP's Kishan Morcha in spite of the ruling party denying any links with him.