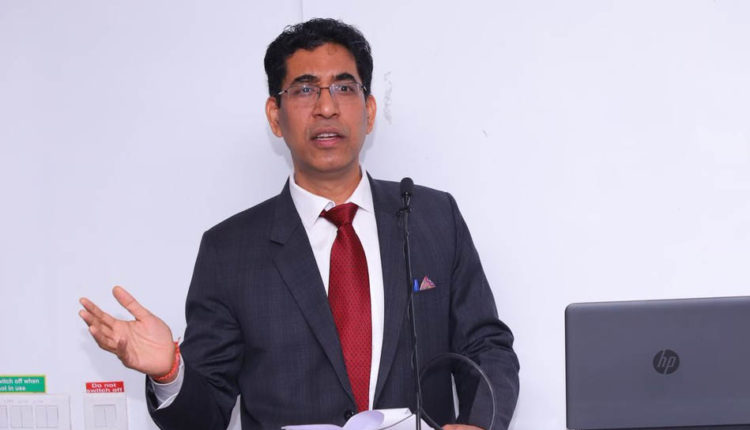 No shortage of Covid beds in Gautam Buddh Nagar: Nodal officer Narendra Bhooshan in message to citizens
Ten News Network
In view of rising Covid cases in the Gautam Buddh Nagar district, the Greater Noida Authority CEO and nodal officer for Covid-19, Narendra Bhooshan, urged the citizens to strictly follow Covid-19 safety precautions so as to combat the deadly disease.
In his address, he said that the second wave of Covid 19 is deadlier than the previous one, so extra precaution is required, though the basic formula for safety remains the same, which includes – wearing a mask, social distancing and washing hands on a regular basis.
"Only go outside when it is extremely important, otherwise try to remain inside your house," he said.
"During the last wave, we handled the situation quite well. This time also we will fight hard and I hope we will overcome this challenge. If anyone has any symptoms he or she must go for a test so that other family members can remain safe."
"If a person tests positive then he or she should isolate themselves in a room attached to a washroom. We are constantly in touch with RWAs and taking action on the suggestions made by them. We had advised them to start an awareness drive among shopkeepers, milkmen, maids and sanitation workers so as to aware them about Covid appropriate behaviour."
Bhooshan further urged everyone above 45 years of age to get themselves vaccinated and also assured the people of the district that there is no shortage of Covid beds in the district. "I want to assure you that we have every facility and no shortage of beds and if needed we will increase the number of beds".