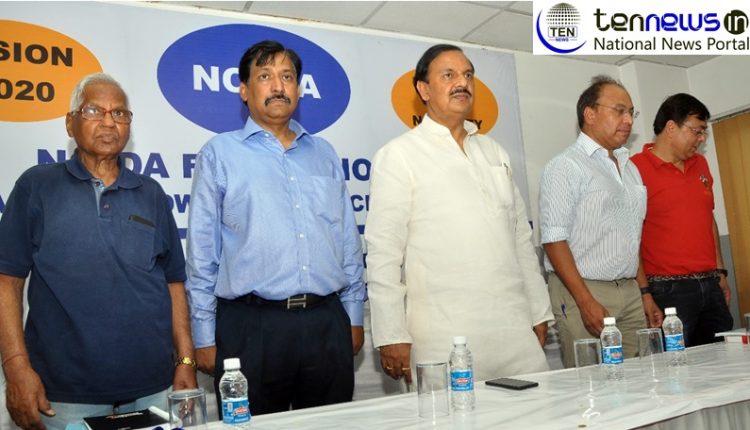 Noida Federation of Apartment Owners Association proposes increased resident participation to make Noida clean and green!
Ashish Kedia (Photo/Video By Lokesh Goswami Ten News Delhi )
Noida Federation of Apartment Owners Association (NOFAA) conducted its second general meeting today. Union Minister and Noida MP Dr. Mahesh Sharma also took part in this meeting and assured support on the public welfare initiatives of the association.
Seven agenda's were shortlisted for the 2nd General Meeting which were discussed in today's meet. It included waste management through segregation of wet waste& dry waste inside apartment and effective ban on single use of polythene bags in association with NA.
The federation also proposed the unique idea of planting trees on the name and memory of family elders. For this a target of planting 50 tress by every AOA's inside and outside their apartment has been fixed. NOFAA also proposed that waste water from RO treatment plants must be used in gardens etc. as part of conservation.
Secretary general professor Rajesh Sahay along with Vice-President Col.Subhash Chandra, Sachin Goyal, Dinesh Batra and others were present during today's meeting.