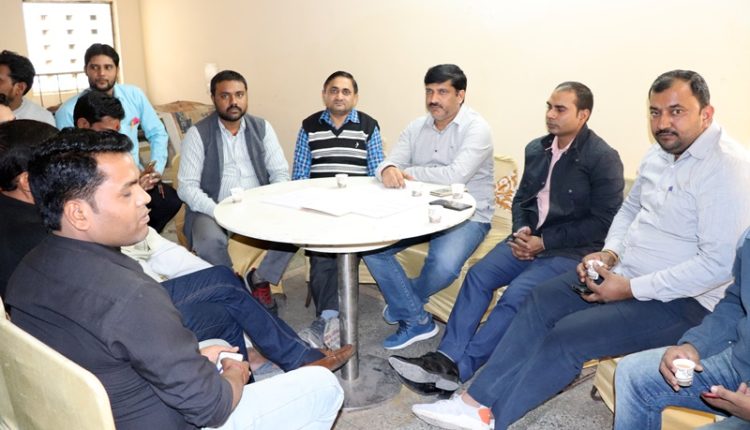 Noida Medical Association creates awareness among chemists about banned drugs
Talib Khan (Photo/Video) By Lokesh Goswami Ten News
Today Noida Medical Association organised a press conference in Shri Ram Hospital in Barola sector 49.
The conference was organised to create awareness among the chemists of the locality about the banned medicines.

All the chemists of Barola attended the conference. The selling of banned medicines is the main issue which was discussed in the conference. Government has banned 328 medicines, some of them includes Saridon, Corex, Disprin etc.
It was also discussed that selling of medicines without prescription should also be stopped. Issues like children buying drugs/medicines from the chemist which were not for the sale to minors are also being highlighted.
NMA President Annu Khanna addressed the media and told that "chemists who are selling the banned medicines will be warned for the first time and if they don't stop this activity they will be fined and their license will be cancelled".
He also urged to the attendees that they should support the initiative in a positive manner to stop the illegal activities which ultimately harm the society.
This type of conferences will be held all over Noida to aware the chemists in Noida about the matter, he added.