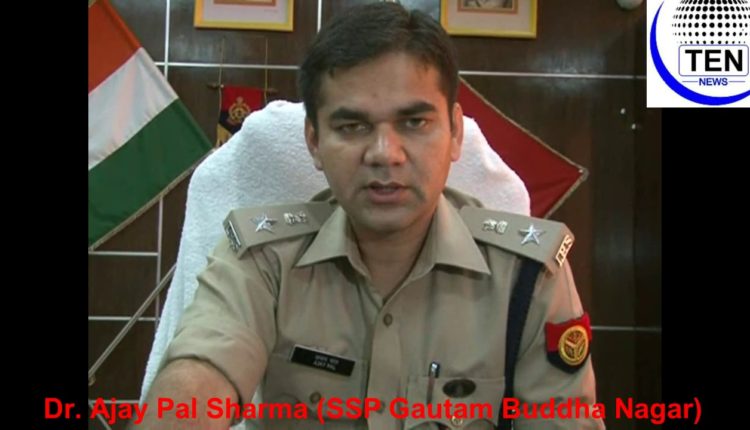 Noida Police to become more people friendly, this new year.
Saurabh Kumar
Greater Noida (3/1/2018) : The New Year's resolution for Noida's district police this time seems to be shedding their bad image, which is usually associated with rude behaviour and use of rough language and other aspects of working style.
For strengthening the working of police staff and making them more accountable. SSP himself is continually conducting late-night surprise visits to various police stations in the district. During his visit, he found irregularities in some police station over which expressed his disappointment. He said some of the Circle officers and SHO don't even have an idea about the inspectors working under them.
A constable should not be burdened with the amount of work that is out of his capacity. If a SHO wants to operate a police station with only six constables then he can inform rest of the police personnel's will be relieved from his station.
SSP Dr Ajaypal Sharma has given special instructions to the policemen deployed in the district to make all the efforts to improve the image of the police. "Instructions have been given to use a friendly approach when dealing with locals," said an officer.
"In fact, the instructions were given even before the start of 2019 asking policemen to behave as friends of people using humble language. The move aims to start a friendly relationship between the locals and district police, which can later help in controlling crime rate," added the officer.