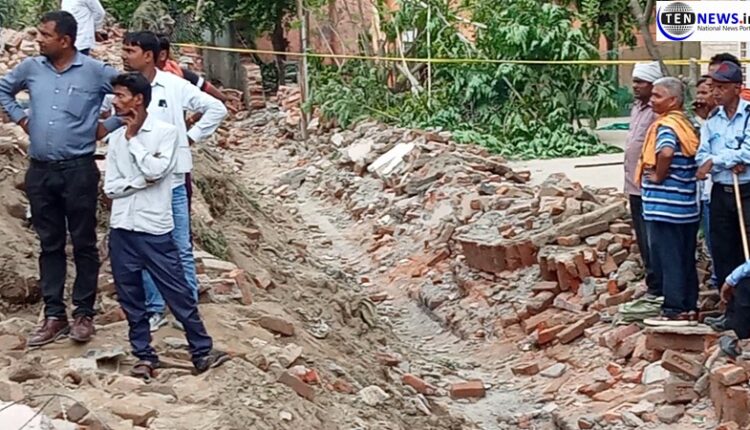 Noida Wall Collapse: Two minors among four dead Labourers
Ten News Network
Noida, 20th September, 2022: Two minors were among the four workers who died after being buried in the rubble of the Jalvayu Vihar Housing Society's wall in Noida's Sector-21.

One was only 15 years old, and other was 17.
The contractor working on this project did not follow the laws and regulations regarding using only adult manpower hence the police have filed an FIR against two of the company's directors for culpable homicide not amounting to murder and under the Child Labor Prevention Act.
Gul Mohammad, one of the accused, has been apprehended.
Noida Authority too, has filed a case against two contractors in connection with this issue. The incident has been registered at Sector-20 police station.
Four labourers died in the morning in this case.
Police in Sector-20 have charged two contractors, Sundar Yadav and Gul Mohammad, with violating sections 304, 337 and 338 of the IPC, as well as section 14(1) of the Child Labor Abolition Act.