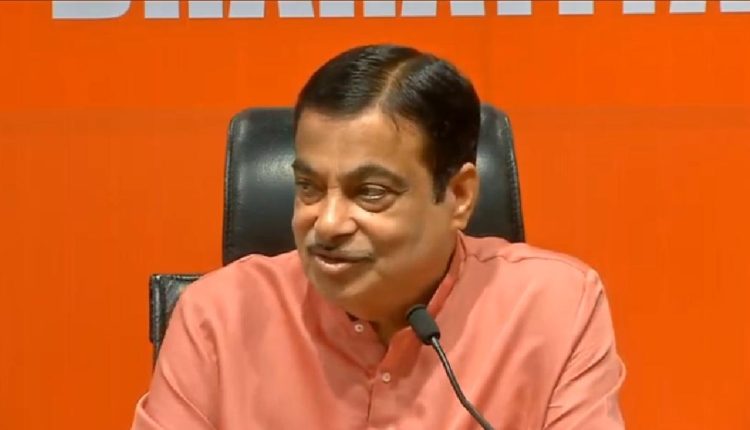 NYAY, is not clicking because Congress has no credibility: Nitin Gadkari
PRERIT CHAUHAN/ JITENDER PAL-TEN NEWS
New Delhi: (09/05/2019) Union Minister and senior BJP leader Nitin Gadkari on Thursday has said that, the Congress has lost all political credibility when it comes to addressing the issue of poverty.
Addressing the Media at BJP HQ, Gadkari said,
"Congress had deliberately created "fear" in the minds of the minorities to divert attention from performance, work and development, which should have been the issues in the ongoing Lok Sabha election.The Congress party has no credibility. After 1947 Nehru said he will remove poverty. Then Indira Gandhi said this. She used the slogan of removing poverty and won elections, but poverty did not go. Then Rajiv Gandhi repeated that, then Sonia Gandhi and then Manmohan Singh, but poverty did not go"
He further said, "The government's policies and work done by it for the country's development should be the core issues in the elections. the Prime Minister belongs to the entire country. it is unfortunate that instead of respecting Mr Modi's values, the opposition and particularly the Congress is making derogatory remarks."
"I have the list in which there are around 56 Abuses against PM Modi. This his has never happened where opposition have done this with any prime minister," he said.
"The Congress had a history of injustice and since 1947, it had been responsible for wrong economic policies, bad and corrupt governance and visionless leadership," added Gadkari.