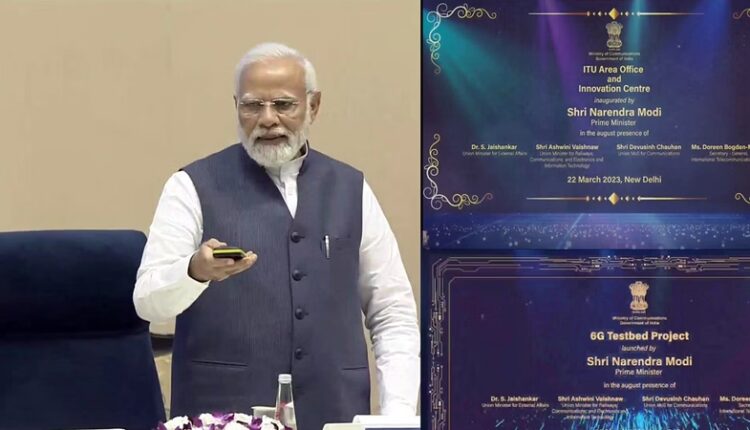 PM Modi launched 6G Test Bed
Ten News Network

New Delhi (India), 22nd March 2023: Prime Minister Narendra Modi today released the Bharat 6G vision paper along with launching the 6G R&D test bed, which comes just months after 5G technology was introduced to India. The new International Telecommunication Union (ITU) and Innovation Centre was also be inaugurated by the Prime Minister at the Vigyan Bhawan, Delhi.
Information and communication systems are the focus of the ITU, it is a specialised United Nations organisation with its headquarters in Geneva. (ICTs).
In March 2022, India and the ITU signed a host nation agreement for the opening of an area office. India will provide services to countries like Nepal, Bhutan, Bangladesh, Sri Lanka, the Maldives, Afghanistan, and Iran.
The Technology Innovation Group on 6G (TIG-6G) was established in November 2021. It has members from various Ministries/Departments, research and development organisations, academia, telecom service providers, and industries to develop a roadmap and action plans for 6G in India. This group is responsible for creating the Bharat 6G Vision document.
The 6G Test Bed launched by the PM will offer a platform for testing and validating developing ICT technologies to academic organisations, businesses, start-ups, and MSMEs, among others.
It will create an atmosphere that is favourable for innovation, capacity development, and quicker adoption of technology in the nation.