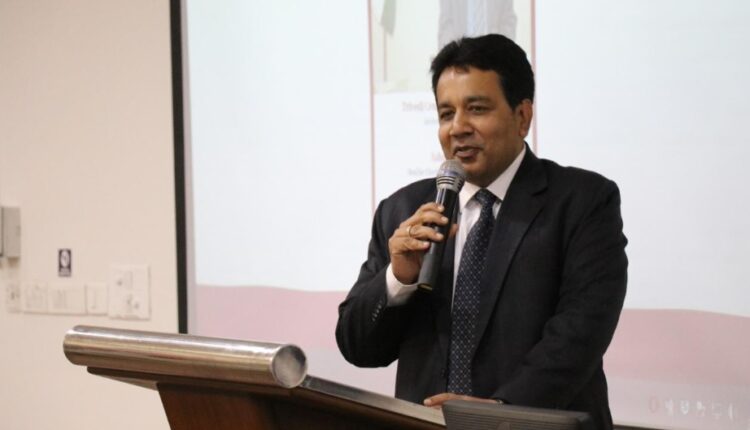 Pranav Gupta Chairman of PHDCCI, Haryana – Manufacture all components of EVs in India to make it affordable
Promoting domestic manufacturing of electric vehicles (EVs) is a key step to make them more economical. The cost of shipping and importation may be minimized by manufacturers by producing EVs locally, which can reduce down the overall cost of the vehicle. Furthermore, local manufacturing can generate employment opportunities and drive economic growth. Pranav Gupta, Chairman of Haryana state chapter of PHDCCI states, "Encouraging local EV production can assist to reduce their cost while also generating employment and boosting the local economy. Governments and producers may cooperate to increase consumer access to EVs by putting legislation and incentives into place, forming alliances and assisting regional suppliers."

The PHD Chamber of Commerce and Industry (PHDCCI) is hosting the Electric Vehicle Expo in Chandigarh from 3rd to 5th February, 2023 in order to enhance the green mobility ecosystem and reduce carbon emissions in the transportation industry. Ahead of the Expo, representatives from the PHDCCI in Punjab, Haryana, and Chandigarh highlighted that state governments must support domestic production of electric cars, batteries and spare parts to make them affordable. It seeks to bring all interested parties together on a single platform for the development of cutting-edge, environment-friendly products and technology as well as to increase knowledge and understanding of such products and existing policies.
Government subsidies and policies is one key approach to encourage the production of EVs locally. Governments can provide tax reductions and incentives to businesses who engage in EV production, which may assist to increase its viability from a business standpoint. "EVs are advantageous to both the environment and the economy. The central and state governments have implemented a number of policies regarding the sale and purchase of EVs, but a lack of exposure has kept the public unaware about the benefits. For the advantage of consumers, the government should encourage domestic production and reduce the cost of vehicles, whilst for manufacturers; the government should provide production-related incentives," asserts Pranav Gupta.
https://www.linkedin.com/posts/pranav-gupta-605912188_evexpo-chandigarh-phdcci-activity-7027196584769536000-OVzU?utm_source=share&utm_medium=member_android
Partnerships and collaborations between manufacturers, dealers and research organizations are another strategy to encourage the production of EVs domestically. Manufacturers may reduce costs and increase production efficiency by collaborating and sharing resources and knowledge. Additionally, by building a robust local supply chain, they may lessen their reliance on imports, which can lower costs and boost the potential of domestic EV manufacturers to compete globally.
Supporting local production also lessens the carbon footprint by reducing the cost of transportation, utilizing local resources, and lessening dependence on imports from other countries. This can also aid in reducing the risk of supply chain interruptions brought on by natural catastrophes or disputes in international commerce.
Pranav Gupta, the Founder of Ashoka and Plaksha Universities and advisor of Jamboree education, is also a distinguished member of the executive board of The IndUS Entrepreneurs (TIE) Chapter, Chandigarh and an advisory member of different boards for Punjab and Haryana governments. He underlines how important it is for the government to support micro small and medium enterprises (MSMEs). "The government must assist MSMEs and offer them benefits and policies that are geared at making it easier for them to conduct business in the state. This will assist them in raising their manufacturing output, which would eventually aid in boosting exports and maintaining the trade balance."