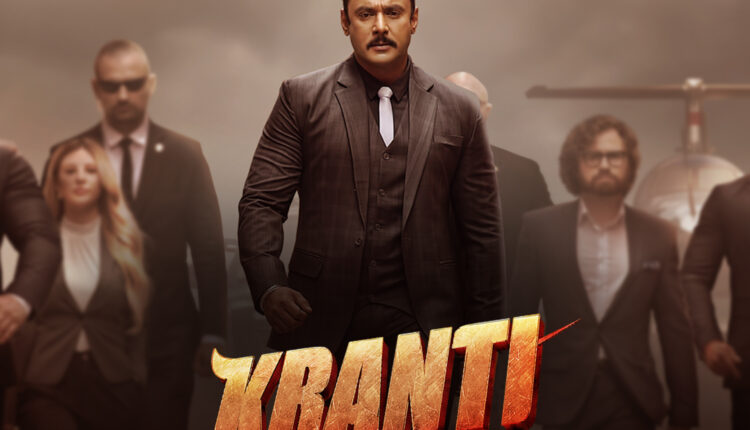 Prime Video announces streaming premiere of the Darshan Thoogudeepa-starrer action drama – Kranti
MUMBAI, India- 20 February 2023 – Prime Video today announced the global streaming premiere of Kannada action drama Kranti, on February 23. Playing the titular role, this film marks Challenging Star Darshan Thoogudeepa's return to films after a two-year hiatus and Rachita Ram's successful decade-long career in the industry, her debut film was also with the Darshan and now the duo is back with Kranti. Directed by V. Harikrishna, the film also features a stellar cast including Dr V Ravichandran, Tarun Arora, and Sumalatha in pivotal roles.

After its success at the box office, the makers are all set to take this blockbuster hit to a wider audience with Prime Video. Kranti Rayanna (Darshan), a wealthy NRI businessman, returns to India to celebrate his childhood school's centenary ceremony. But as the ceremony begins, the school suddenly crumbles to the ground, leaving many dead and injured. When Kranti discovers that this tragedy was orchestrated by the corrupt businessman Salatri (played by Tarun Arora) and his cronies to privatize more government schools to fill their own coffers, he wages a war against Salatri to secure the fates of the schools and the students.
The film will be available to Prime members in more than 240 countries and territories in Kannada, Tamil, Telugu and Malayalam from February 23.
Link- https://twitter.com/PrimeVideoIN/status/1627571254440996865?s=2