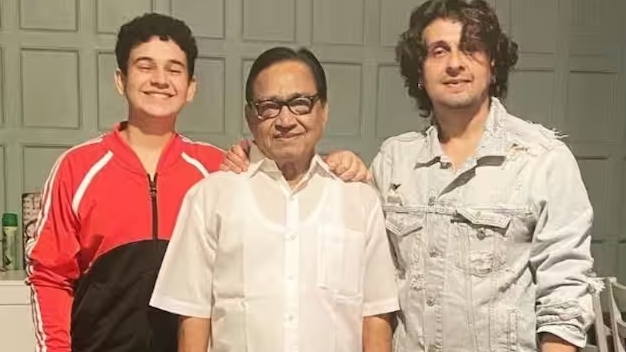 ₹72 lakh stolen from Sonu Nigam's father's home, former employee suspected for theft
Ten News Network

Mumbai (India), 23rd March 2023: Agamkumar Nigam, the 76 year old father of Sonu Nigam lives at Windsor Grand building in Oshiwara, Andheri west, and the alleged theft took place between March 19 and March 20. An official announced on Wednesday that a former driver Sonu Nigam's father has been arrested for allegedly stealing Rs 72 lakh from the elderly man's Mumbai residence.
The official claimed that Sonu's younger sister Nikita reported the purported theft to the Oshiwara police station in the wee hours of Wednesday.
According to the allegation, Rehan was Agamkumar's driver for almost eight months, but he was recently fired because of unsatisfactory performance.
Agamkumar left for lunch at Nikita's house in the Versova neighborhood on Sunday (March 19). He phoned his daughter in the evening to let her know that ₹ 40 lakh were missing from a digital locker kept in a wooden cabinet.
The next day Agamkumar visited his son Sonu Nigam and when he returned to his dismay another ₹32 lakh were missing from a locker which was not damaged.
The official said that when Agamkumar and Nikita looked at the surveillance video of the society, they saw his former driver Rehan approaching Agamkumar's apartment on both days carrying a bag.